Community History
Our library holds a diverse community history collection.
We provide access to historical collections including books, records, newspapers, photos, historical footage and other items.
Ron Rathbone local history competition
The Ron Rathbone Local History Competition is an annual event open to eveyone in the Bayside Community.
The aim of the competition is to encourage original research into the history of the Bayside Council area, to deepen and broaden our knowledge of the history of the Bayside area, and to ensure that the results of such research are archived and made available for future researchers.
The Botany Historical Trust
Specific collections are located at Mascot and Rockdale Libraries. Please contact us for more information at community_history_team@bayside.nsw.gov.au or call 1300 581 299.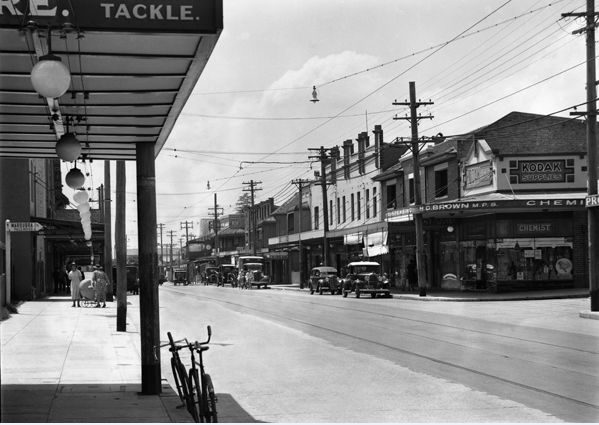 The Botany Historical Trust (BHT) was established in 1994 to promote, advocate and provide feedback on community history in the former City of Botany Bay LGA.
The BHT Committee are a committee of Council operating with an adopted Constitution. The Committee meets quarterly.
The Trust also engages with Council, NSW Government Agencies and other key stakeholders in respect of the preservation of historic buildings within the area and seeks to educate residents and visitors in the history and heritage of the area.
Membership of the Botany Historical Trust is open to anyone having an interest in the preservation and protection of heritage in the Botany Area. The Trust's Constitution provides more detailed information on membership and includes an application form to join the Trust.
BHT Newsletters are distributed to BHT Members and the general committee approximately three times per year.
Projects undertaken by the Trust over the past few years include:
The installation of plaques at the Botany and Mascot War Memorials, honouring our WW2 local servicemen, women and their families
 
The restoration and rededication of a memorial plinth at Arthur Park, Botany and the installation of a new interpretative plaque in honour of Alderman and Mayor George Valentine Arthur who served on the Botany Municipal Council from 1938 to 1952 and was a veteran of WW1. The park was named in his honour in 1947
 
The renaming of a pocket park in Botany and the installation of an interpretative plaque in recognition of Nancy Hillier for her tireless activism and commitment to local environmental issues. Nancy was a local resident who helped form the Botany Independent Action Group and was passionately concerned about industry's impact on the environment and local community
Image