Working for Bayside Council
Find a job and grow your career at Bayside Council.
Join the team that is committed to serving residents, businesses and visitors in the Bayside area.
Career - Bay
We are excited to announce a new and exciting future for recruitment at Bayside called Career - Bay.
Career - Bay will be an online recruitment tool which will improve the recruiting process for hiring managers and applicants
Career - Bay will eliminate many paper-based forms and create a fast, easy way for people to apply for their next job at Bayside
From applying for a job at Bayside to signing the employment contract and completing the pre-employment forms on boarding, Career - Bay will provide you with a step-by-step intuitive solution
You don't need to sign up to use Career - Bay to search for vacant positions; however, you need to sign up to apply for positions and receive job updates via email
Working for Bayside
Every day our team provides essential services to the 180,000 residents, businesses and visitors in the Bayside area.
These people depend on us to improve their health, lifestyle, mobility and prosperity. That's why we need to recruit great people who are committed to providing great service.
In return for your commitment, we offer rewarding careers that are as diverse as the community we serve. Our roles vary across frontline service delivery, professional services, trades, administration and enabling services such as human resources, finance and information technology.
Bayside Council is a young organisation with a bright future. We are providing a fresh start for the community and you have a great opportunity to be a part of building a new and stronger Council.
Our values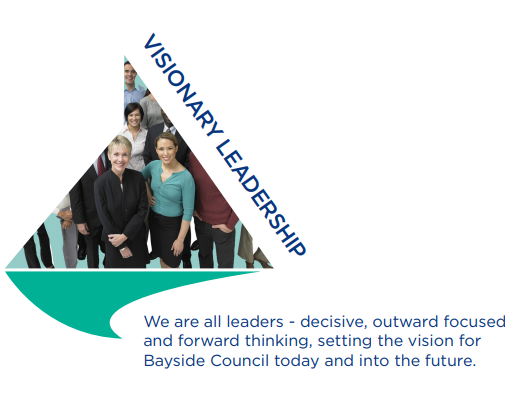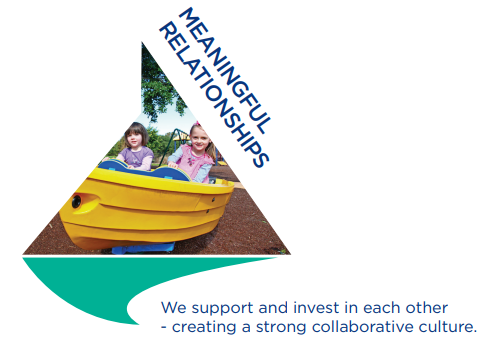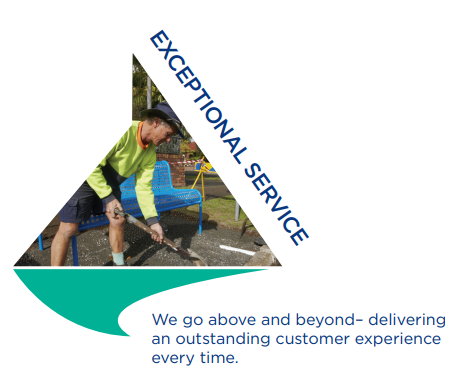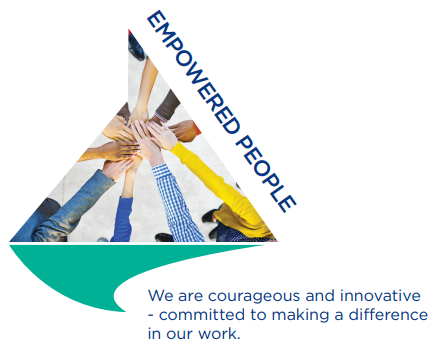 Benefits for employees
When your work/life balance is in the right place then you work better and work happier. That's why we offer flexible work arrangements that include the following:
9-day working fortnights
a generous study assistance program
paid parental leave of 14 weeks for the primary carer & 4 weeks paid parental leave for the secondary carer
adoption leave that is double the award provision
2 days Health & Wellbeing leave per year. No questions asked
ability to purchase an additional 1 month annual leave per year
3 days paid additional leave over Christmas & New Year, to spend time with your loved ones
10 days Family & Domestic Violence leave, to support you to maintain employment.
Your health and wellbeing is important to us and we have the programs to prove it. We offer:
gym membership discounts
flu vaccinations
skin checks
health expos
our Employee Assistance Program that provides confidential counselling and support to all staff and immediate family members.
Professional development
We're passionate about upgrading the skills, enhancing the knowledge and supporting the talents of all our team members.
Our learning and development program is extensive and provides great opportunities for all staff to develop a variety of technical and professional skills that support their success at Bayside.
Reward and recognition program
We celebrate team members who go above and beyond, provide outstanding services and represent the values of Council to the highest degree. We have a range of rewards and awards that can be given at any moment or at our annual Bayside Staff Awards event.
We also recognise and acknowledge the long-term service of our staff and celebrate the contribution of individuals at specified service milestones.
Giving back to the community
At Bayside you have the chance to work for an organisation where the community at large is your 'customer'. We are committed to helping others and meeting the community's needs.
Unlike many other workplaces, you can arrive at Council each morning knowing a day of meaningful work lies ahead; that what you do each day can make a big difference to thousands of people.
Bayside Council represents a fresh start for the community and you have a great opportunity to be a part of building a new and stronger Council.
Testimonials
"At Bayside Council we recognise and value the diversity of our local community. We believe that to best serve our community our workforce should reflect our diverse community.

To achieve this we are committed to both equal employment opportunities and the absence of discrimination, harassment and bullying from our workplace. 

We believe that inclusion creates better outcomes for everyone. Inclusion fuels innovation, enabling new and better ways of working by considering things from as many perspectives as possible. It creates happier people who are empowered and free to pursue a career free of limitations.

We aim to make Bayside Council an employer of choice, providing employment and professional development opportunities for all."

Meredith Wallace, General Manager
---
"I enjoy the diversity, friendliness and support of the people I work with at Bayside. Everyone's willing to help and contribute to projects."  

Mariam Fares, Development Services
---
"Bayside has an interesting mix of people and places. There is variety in our community demographics and in the natural and built environment. The diversity creates opportunities to learn and grow personally and professionally."

Jeremy Morgan, City Infrastructure

 
Image