Services for residents
Garbage and organics recovery
Recycling
Kerbside clean up
Community recycling drop off events
We also keep our city clean with services such as provision of street and park litter bins and cleaning services.
Managing Waste & Recycling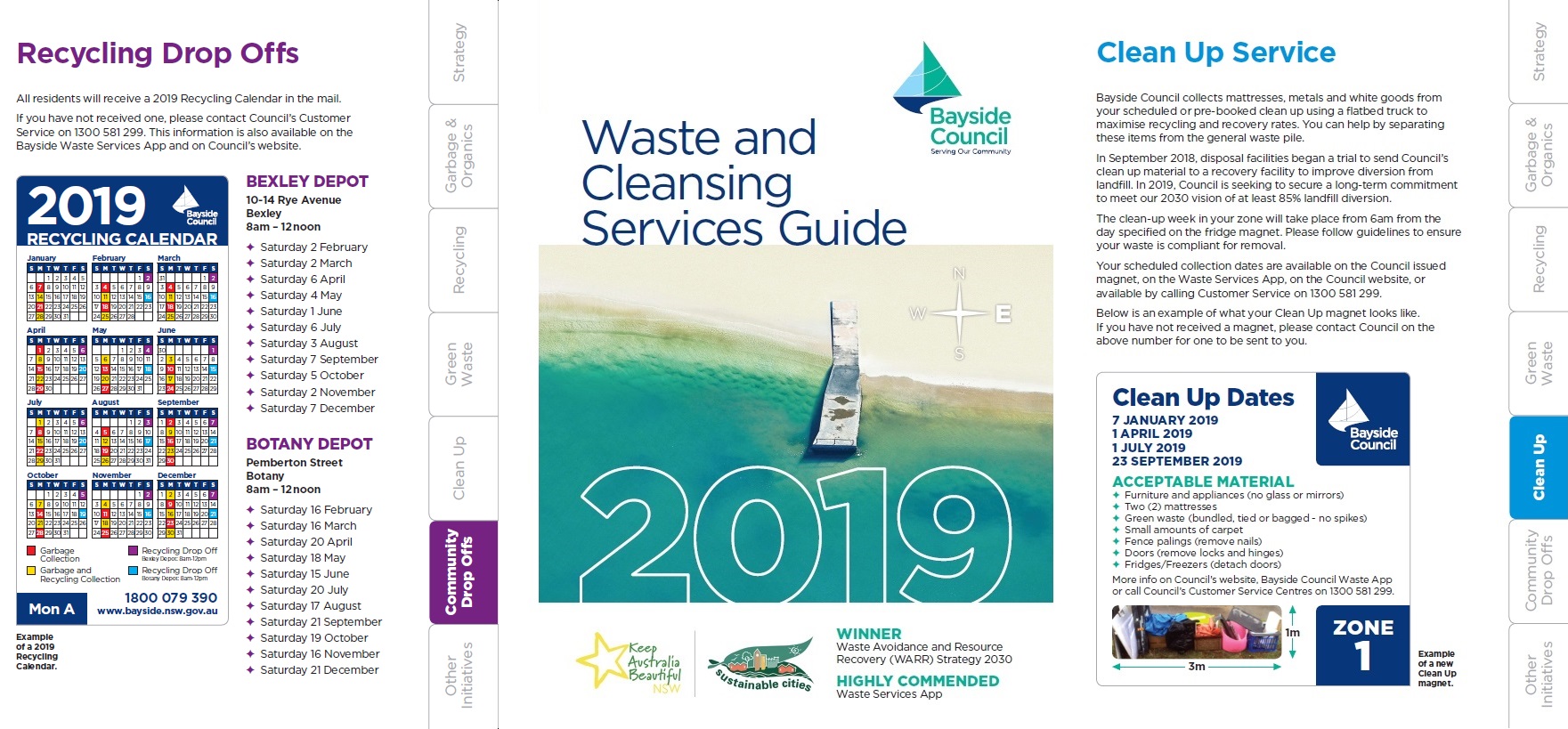 Online Household Collections Calendar
At the beginning of each calendar year residents are provided with Waste & Cleansing Services information which includes calendars and a fridge magnet that notify residents of all bin collection dates, clean up dates, drop off events, and other programs. Residents can also check their collection dates for kerbside bins and clean up services.
Online Calendar
You can check dates online.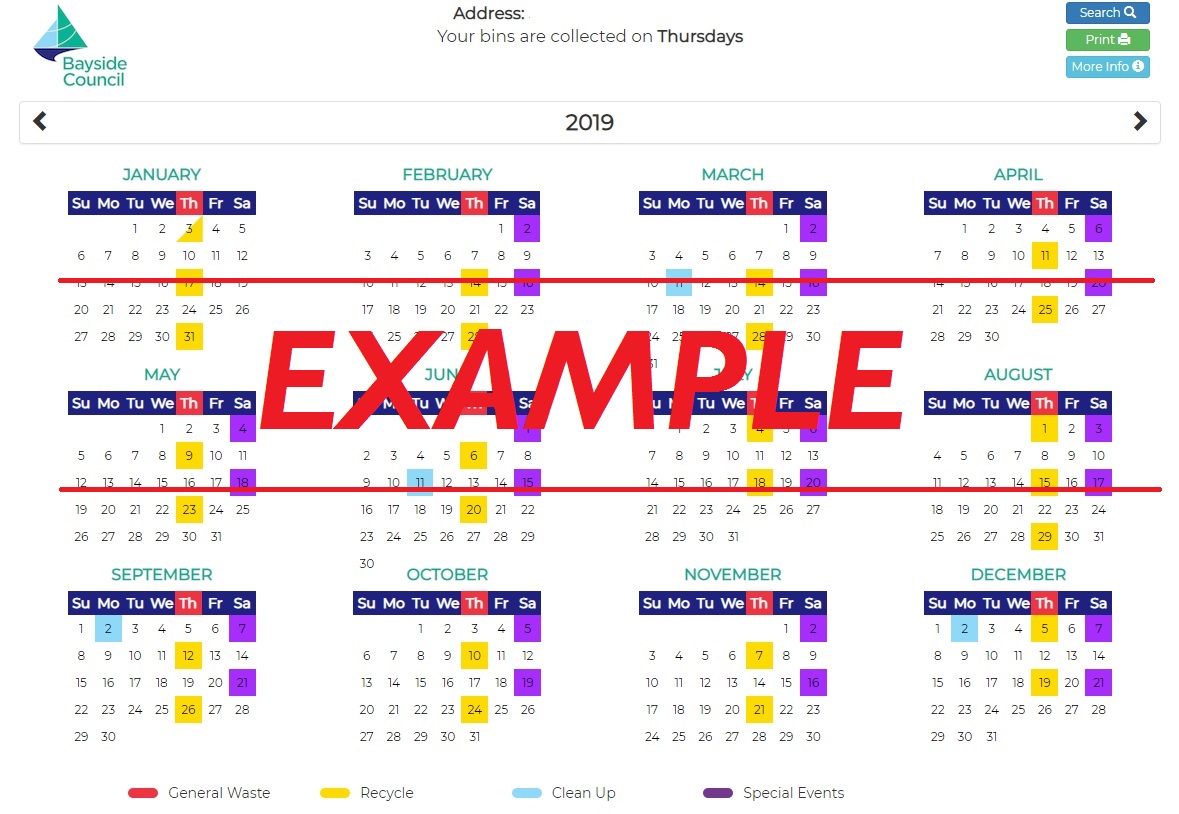 Waste Guides
The 2019 Waste & Cleansing Services Guide is also available for download: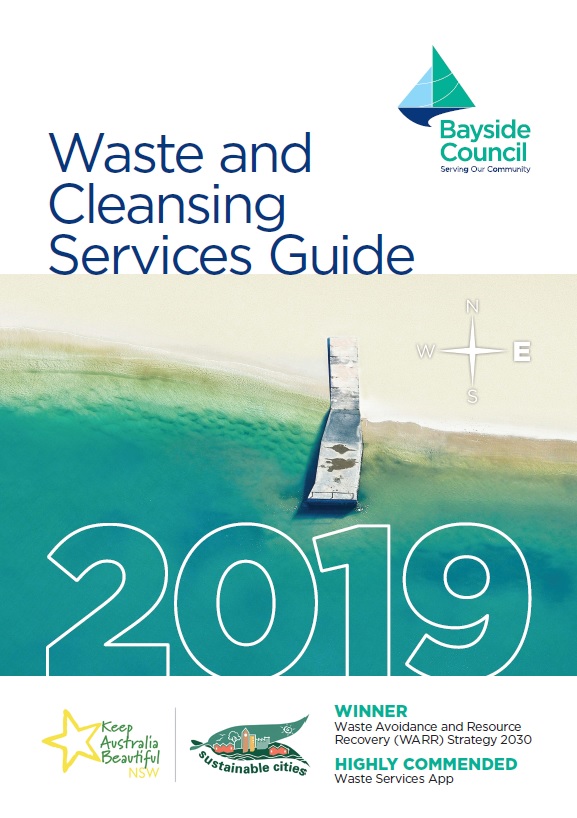 For properties in: Banksmeadow, Botany, Daceyville, Eastgardens, Eastlakes, Hillsdale, Mascot, Pagewood, Rosebery.