Bayside Council is committed to redeveloping the much loved Botany Aquatic Centre (BAC) which is due to progress in winter 2024, and includes:
Adventure waterplay and slides
50 metre outdoor competition pool and 25 metre indoor lap pool
Indoor learn to swim pool
A new building with entrance, amenities, gym space, change rooms and kiosk
New grandstand
Landscaping of the open green space
Engagement snapshot
We engaged with the community in 2019, and received hundreds of informed and passionate responses. We listened and incorporated your feedback into our project plans.
We received the most feedback from residents aged 36 to 45, with most respondents telling us they normally visit BAC to bring their kids, enjoy a swim, and to meet friends and family.
You also told us:
33% agreed current pools at BAC are sufficient
52.7% would like additional multi-functional pools
77.3% agreed the change rooms need upgrading
79% would like to see waterplay areas for kids
Visit the Botany Aquatic Centre Have Your Say page for more information about our engagement process and results.
Design plans
Our site plan for the BAC redevelopment show what is changing and where new features are located. You can see below how the developments may look when completed.
Image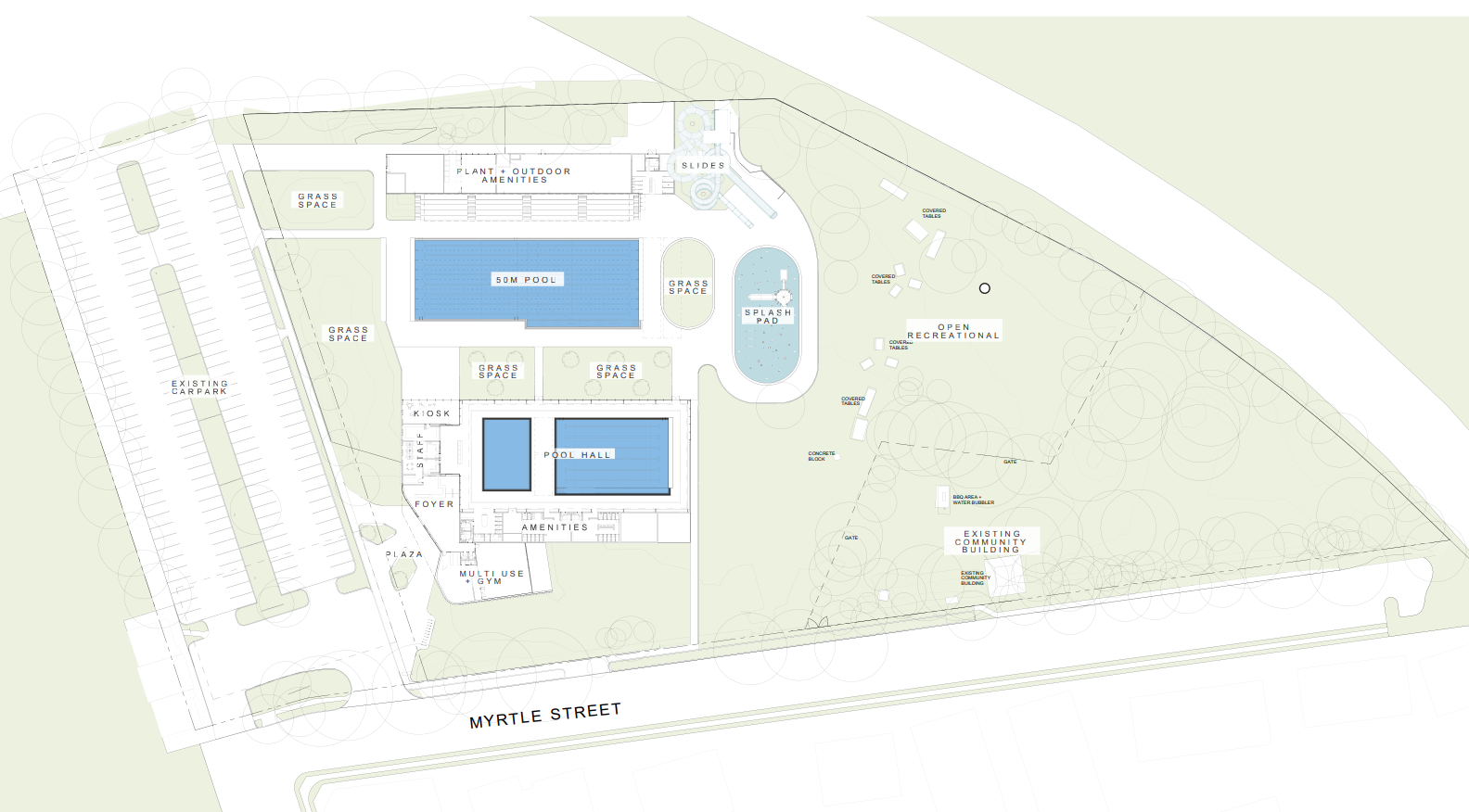 Slides
Our redevelopment plans include the return of water slides to Botany Aquatic Centre.
Image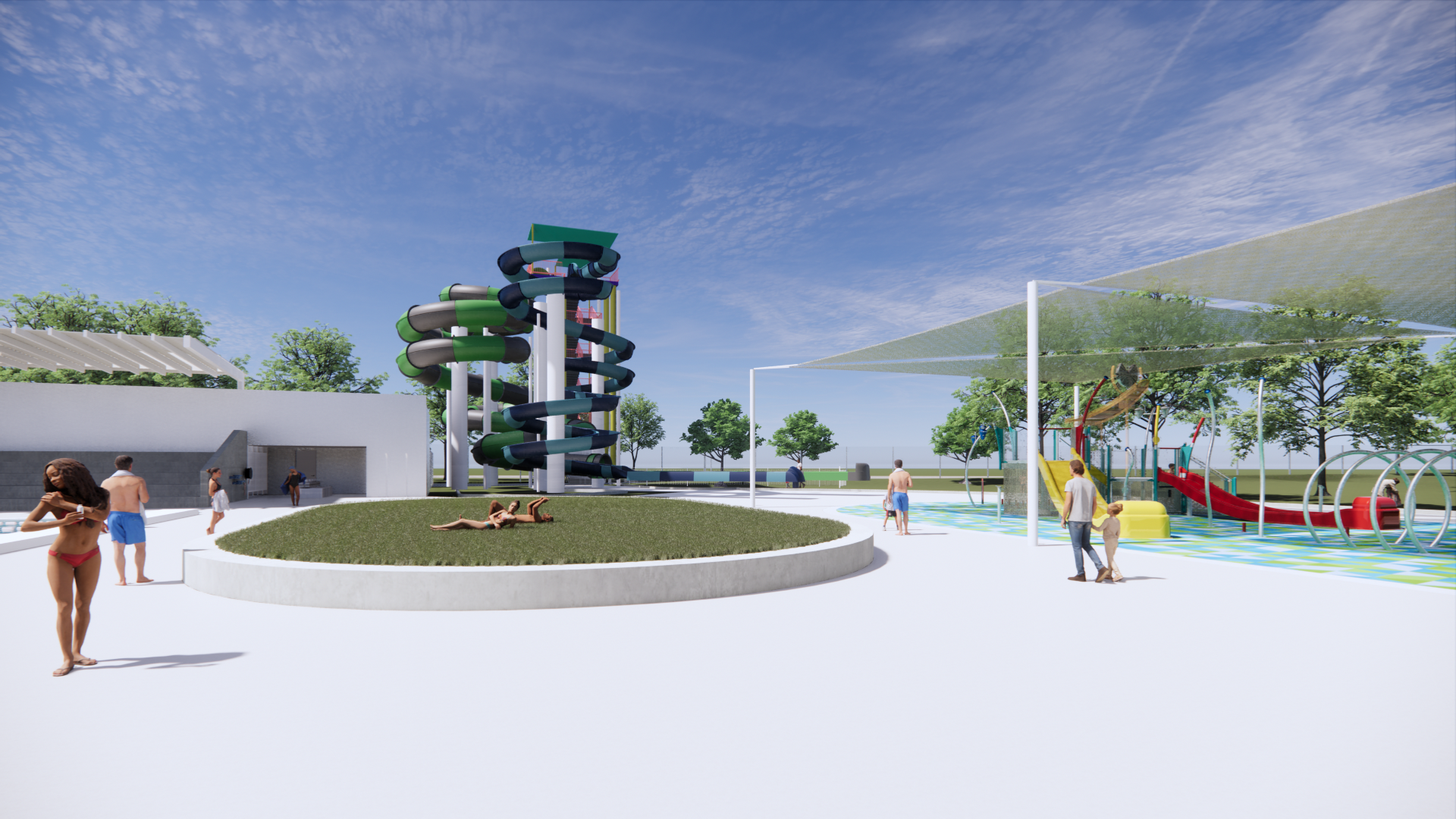 Pool area
Our community pool design looks to create a connection with landscape that speaks to the Booralee parkland location.
The design draws inspiration from the heritage of the existing centre, while the scale of the building provides a sense of shelter around the recreational pools.
This design offers a 50m pool with spectator seating, outdoor café, waterslides and a splash pad, but still preserves the open space and areas for family barbeques.
Image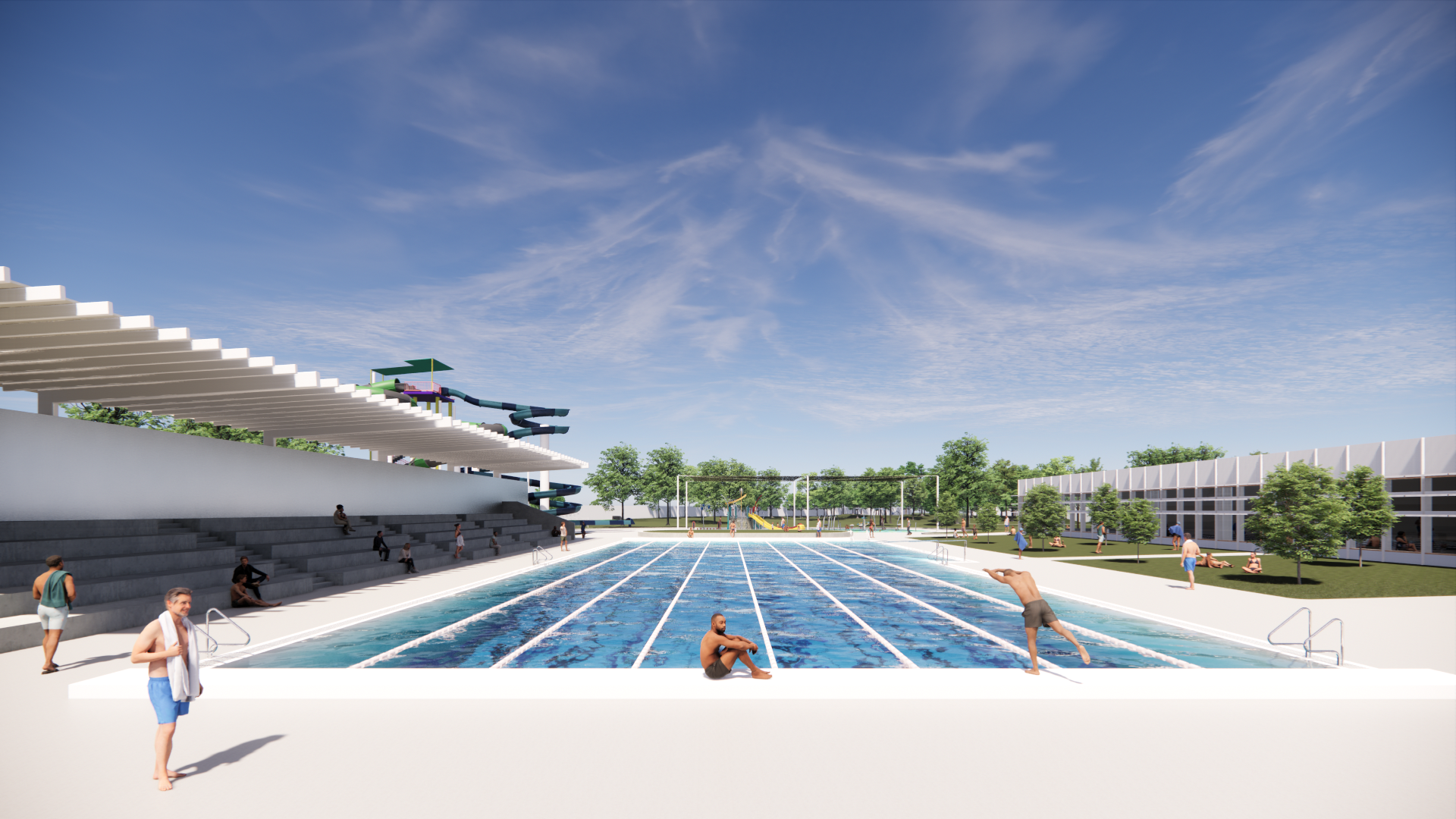 Foyer
The new foyer is designed to be a gateway onto the park and provides simple and intuitive access to the centre. 
Image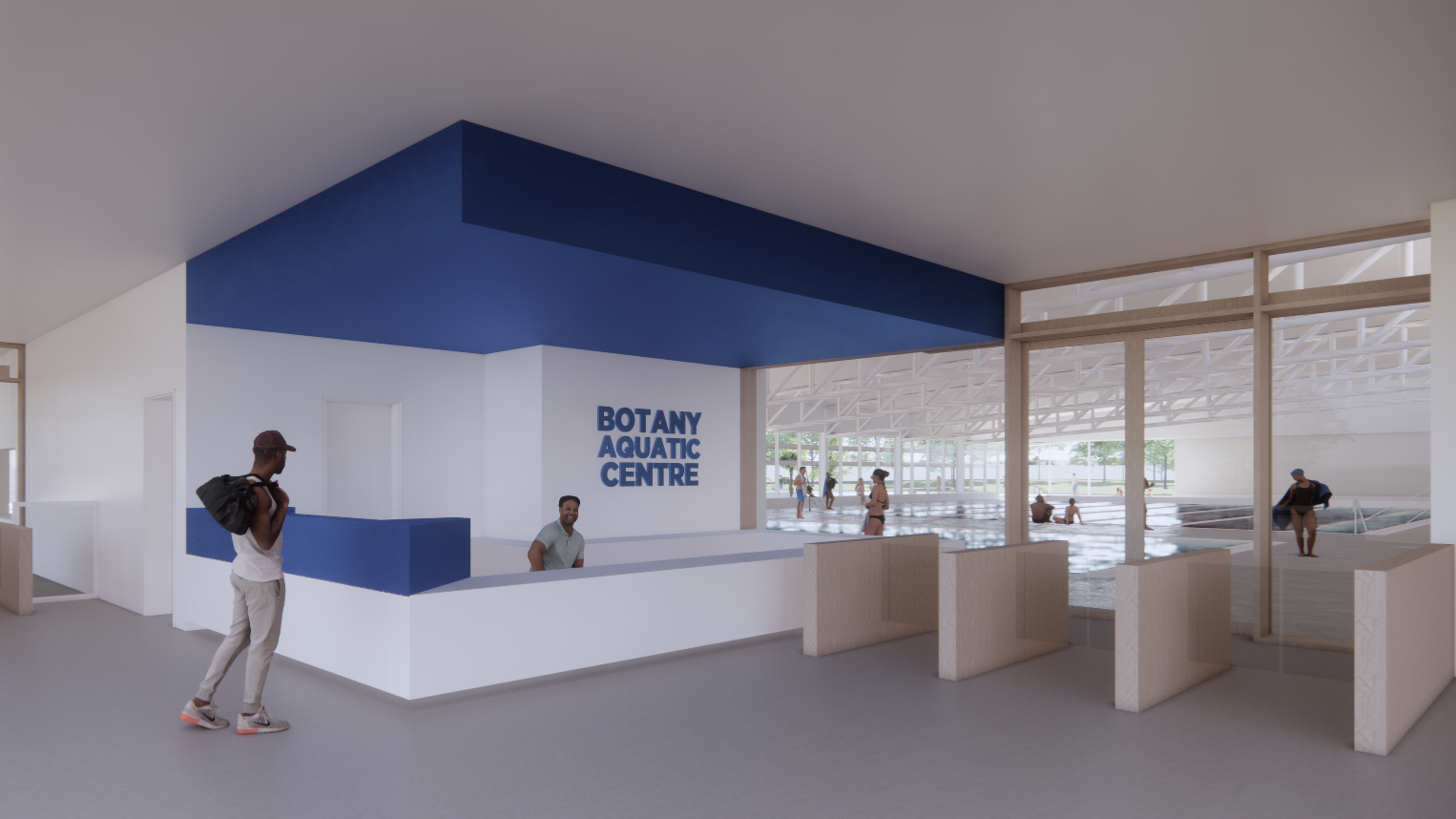 Indoor pool
Our layout of the indoor pool hall considers environmental factors that enhance sustainability.
The hall is aligned so the pool receives heating and controlled natural lighting from the sun throughout the day. This will facilitate year long learn to swim and 25m programme pools, spectator seating and allow easy access to the landscape beyond. 
Image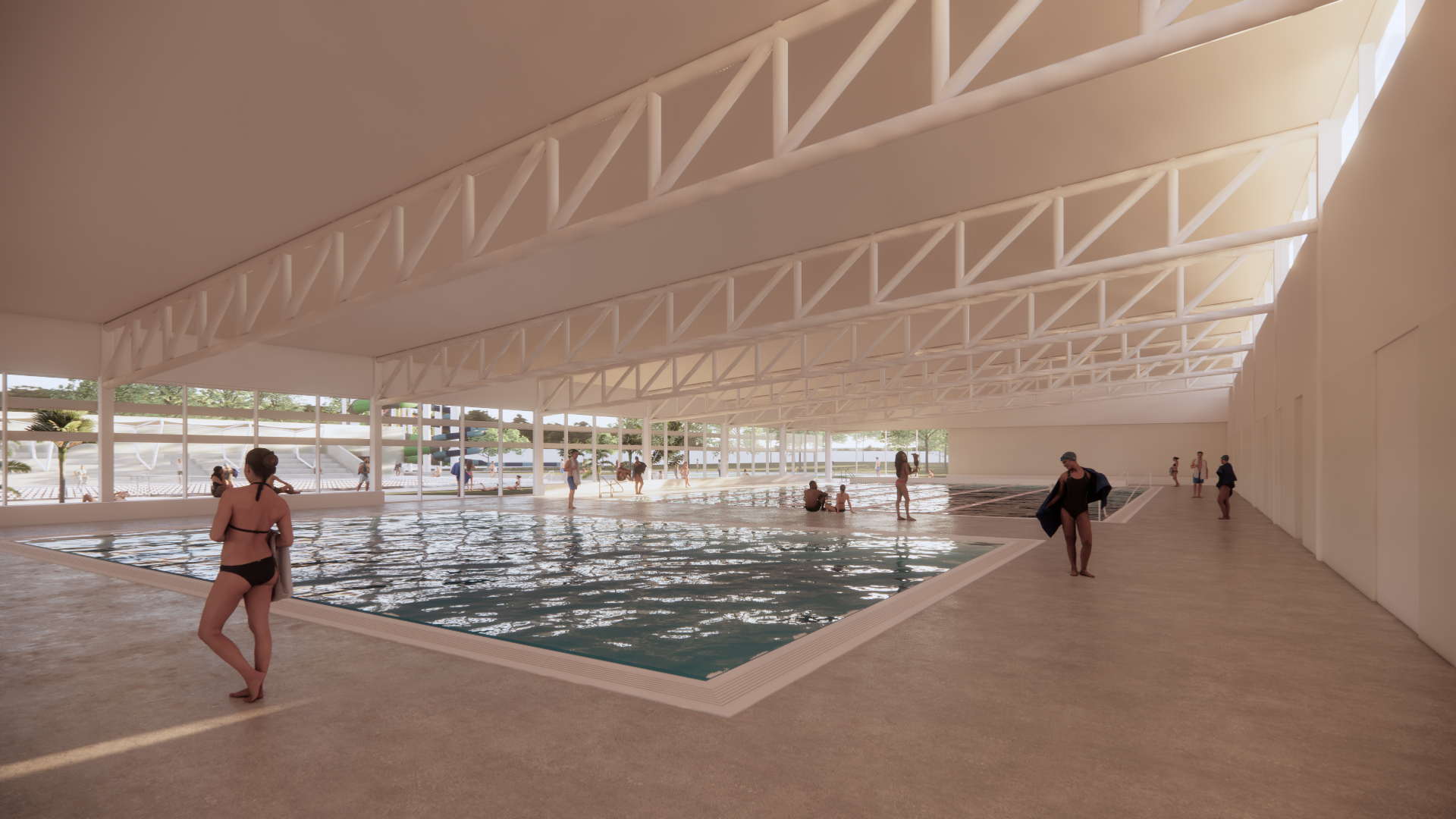 Spectator seating
Spectator seating provides shade for large groups catering for swim meets and galas. 
Image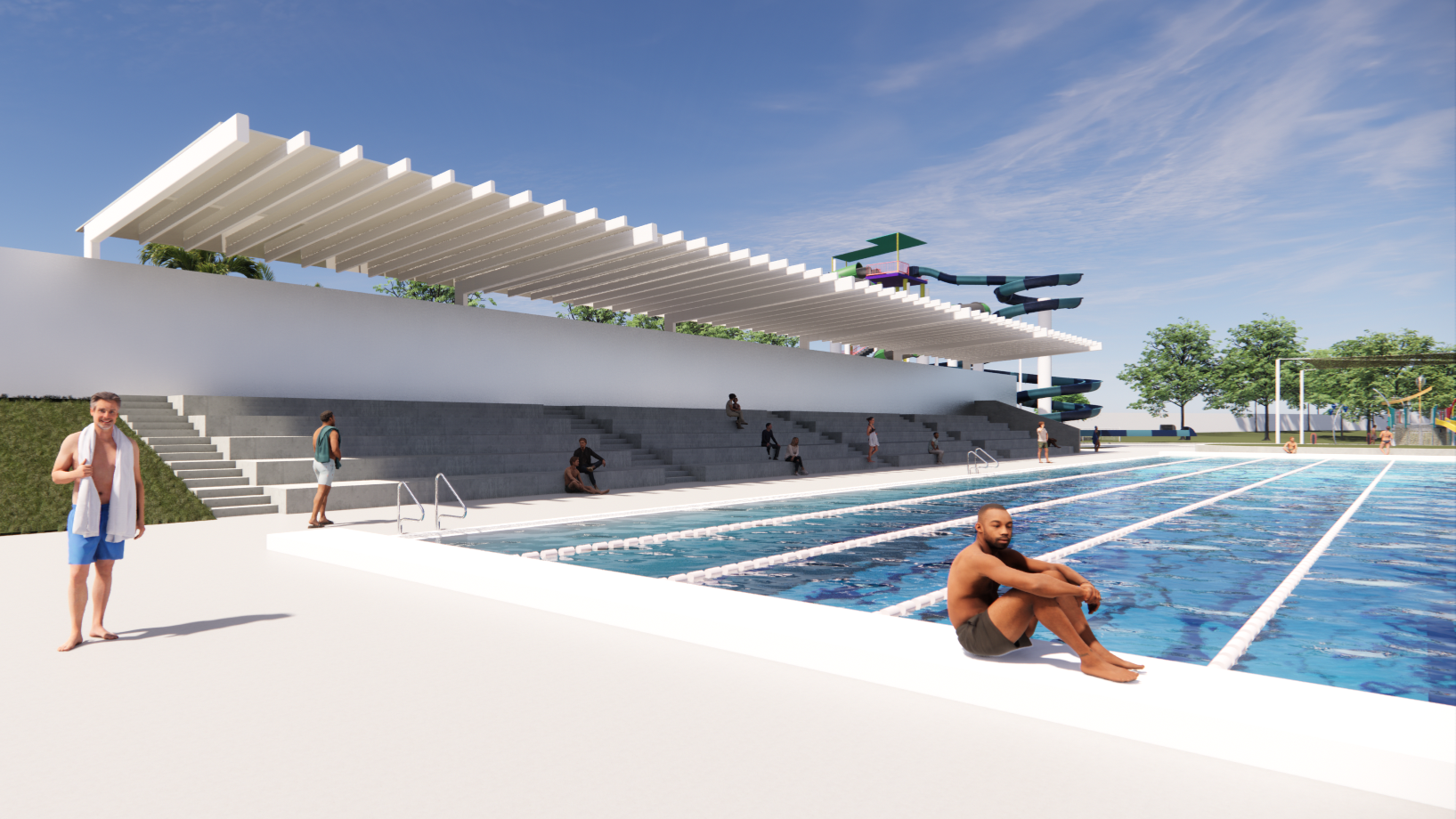 Splash pad
Our splash pad offers shade covered family play which is surrounded by grass areas. Existing trees and plants will be retained where possible to preserve the nature and characteristics of the current swim centre. 
Image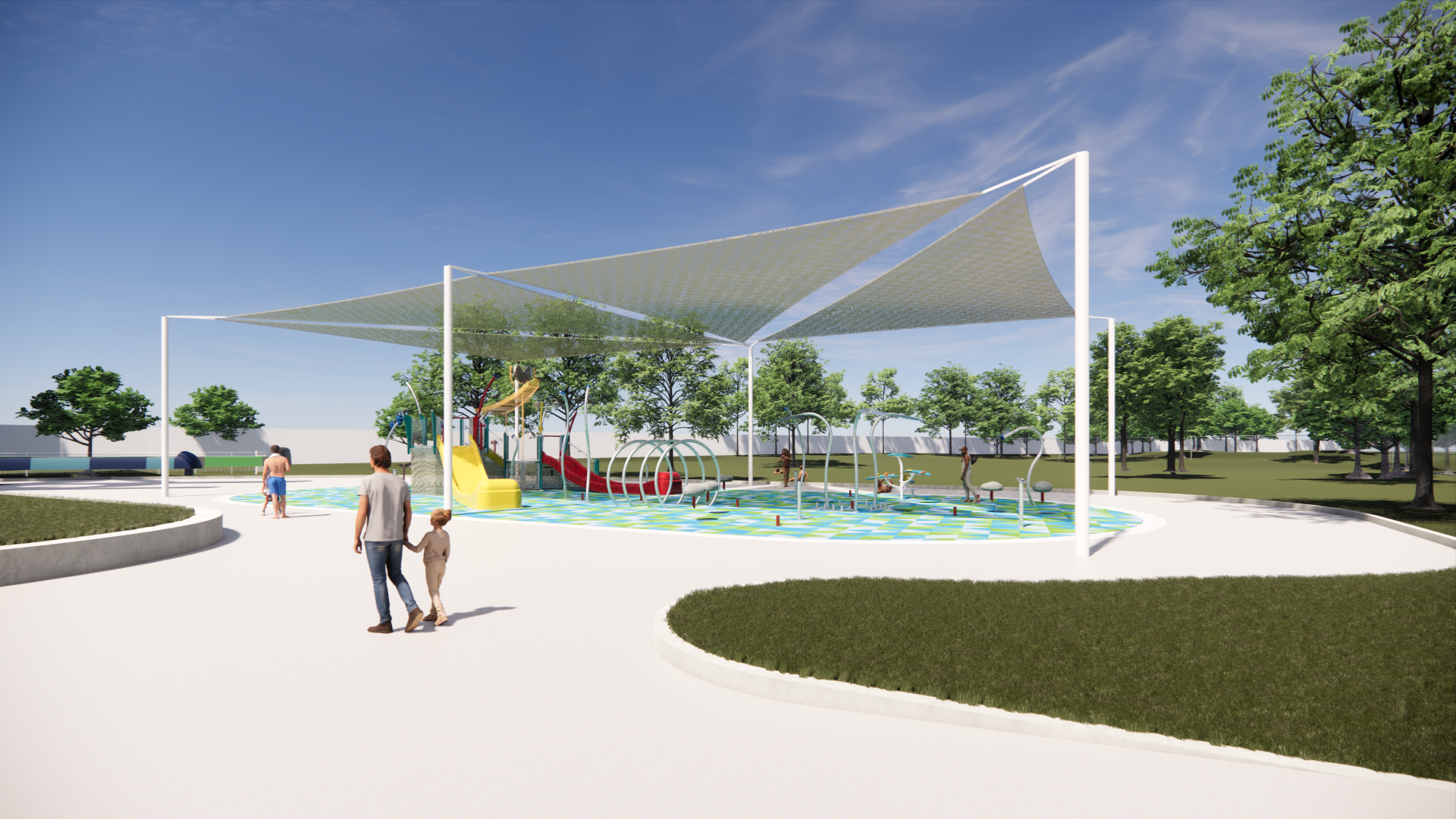 More information
For more information or questions about the BAC redevelopment project, contact our City Projects team who are available 9am-5pm, Monday to Friday.
Phone: 9562 1564
Email: city.projects@bayside.nsw.gov.au
Post: PO Box 21, Rockdale NSW 2216