Waste & Recycling
Our Waste & Cleansing services team are responsible for keeping our city clean through the delivery of waste and recycling services, management services contracts, waste education and regulation, waste avoidance and resource recovery initiatives.
Our online calendar can give you information about your next clean up date and kerbside rubbish collection.
Services for residents
Garbage and organics recovery
Recycling
Kerbside clean up
Community recycling drop off events
We also keep our city clean with services such as provision of street and park litter bins and cleaning services.
Managing Waste & Recycling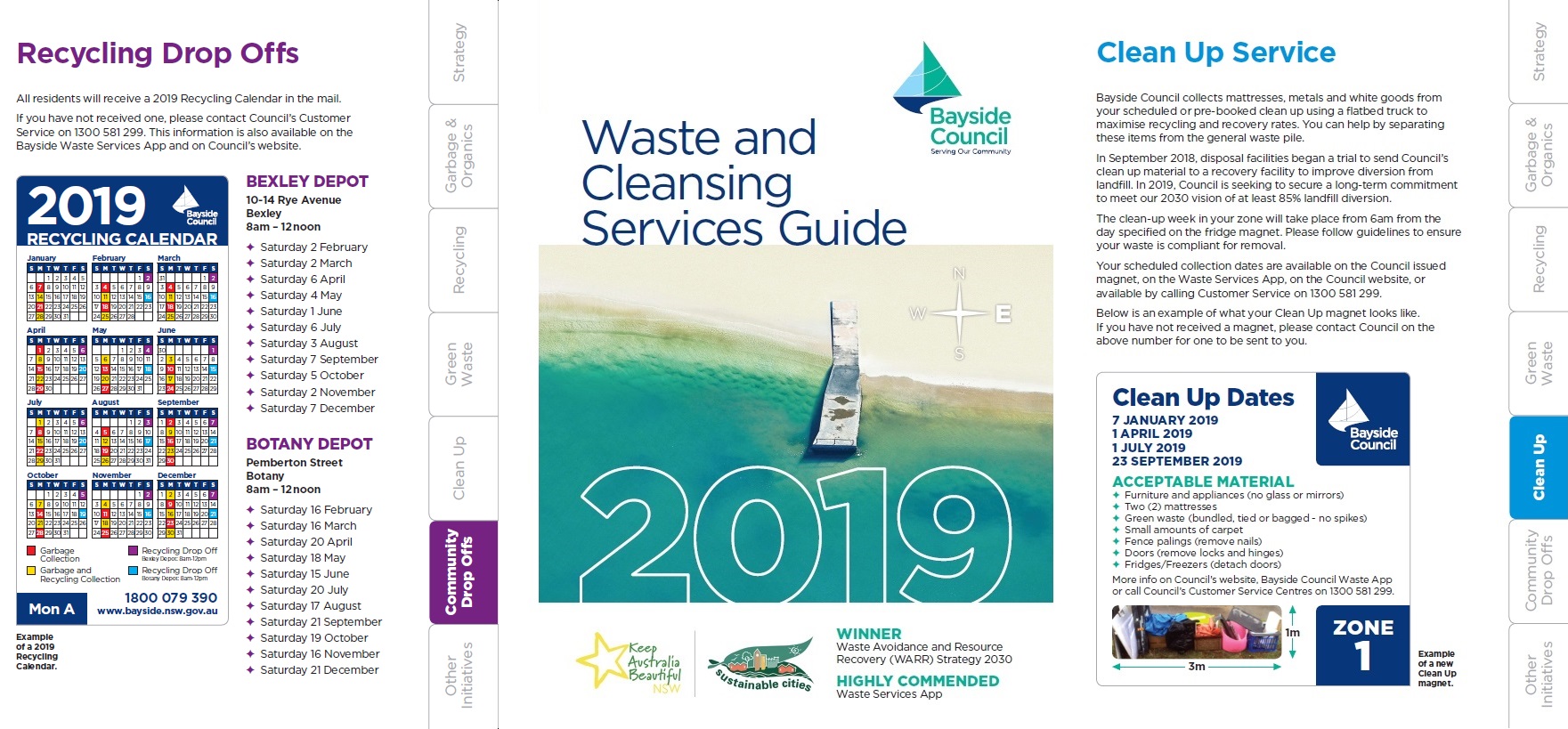 Online Household Collections Calendar
At the beginning of each calendar year residents are provided with Waste & Cleansing Services information which includes calendars and a fridge magnet that notify residents of all bin collection dates, clean up dates, drop off events, and other programs. Residents can also check their collection dates for kerbside bins and clean up services.
Online Calendar
You can check dates online.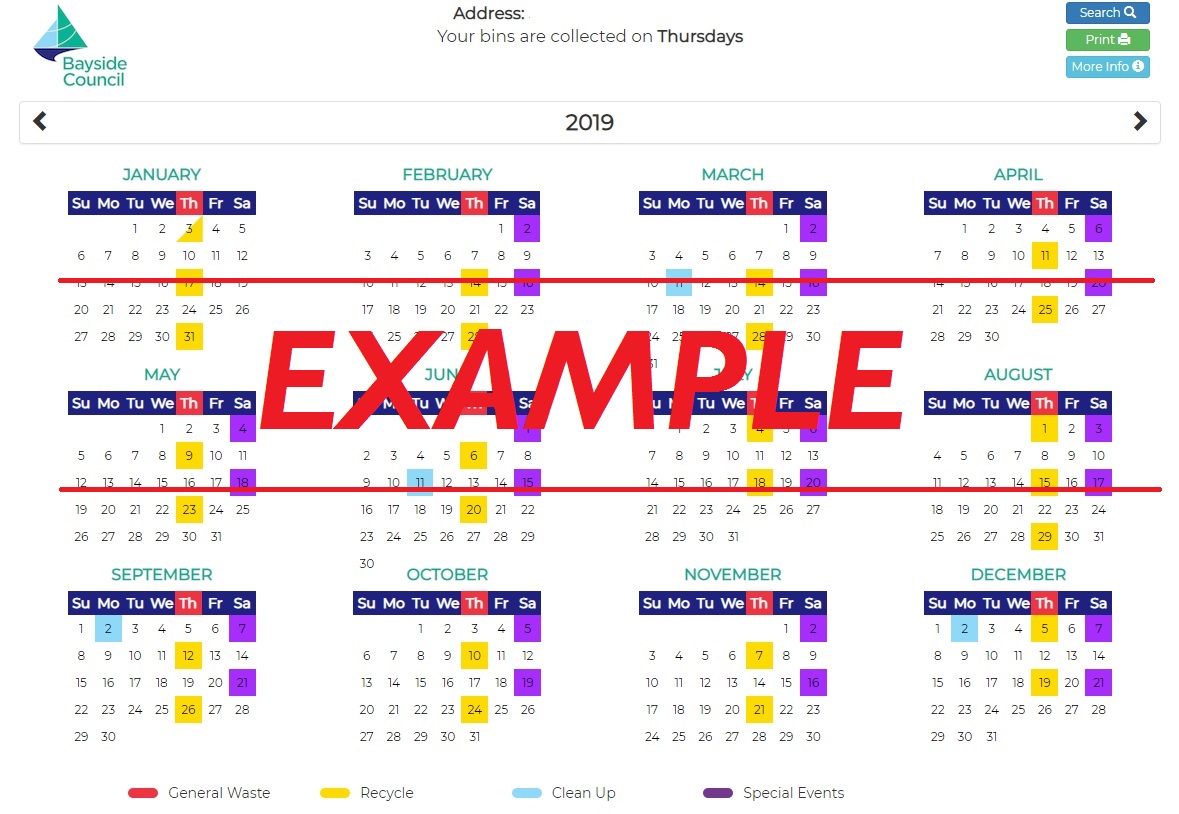 Waste Guides
The 2019 Waste & Cleansing Services Guide is also available for download: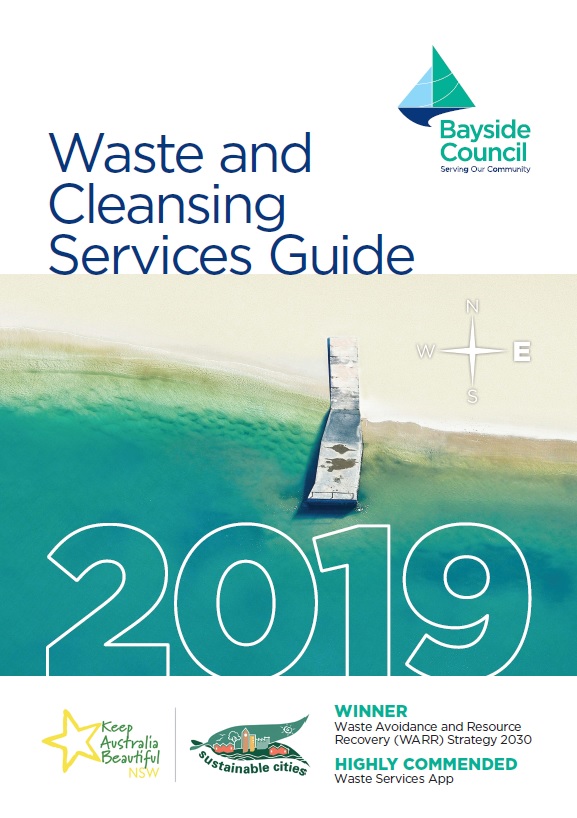 For properties in: Banksmeadow, Botany, Daceyville, Eastgardens, Eastlakes, Hillsdale, Mascot, Pagewood, Rosebery.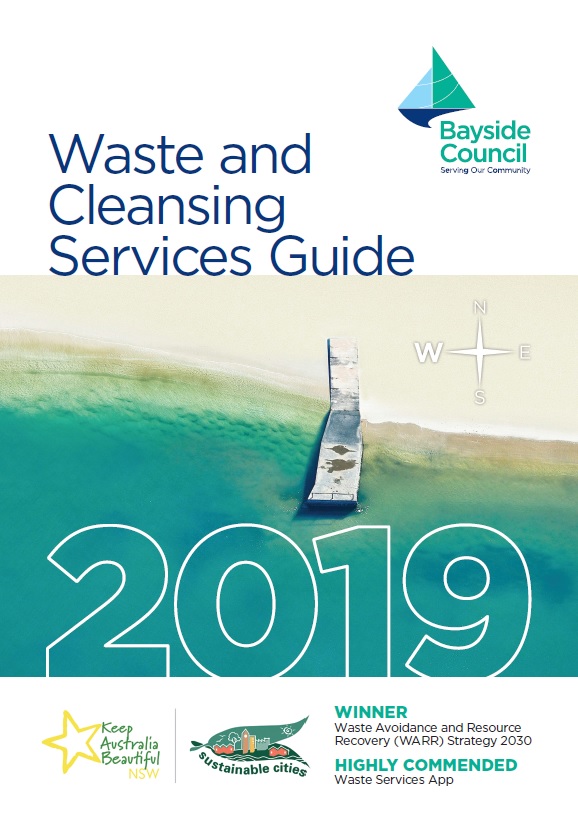 How do I make a report?
If you encounter illegal dumping, you can report it using the NSW EPA hotline 131 555. Illegal dumping incidents reported via the NSW EPA hotline are assigned to the Sydney Metropolitan Regional Illegal Dumping Squad (RID Squad).
The Sydney Metropolitan RID Squad was established in 2015 as a regional approach to combating illegally dumped rubbish by identifying both the origin and dumping locations of illegally dumped rubbish across Sydney.
The Squad allows for a coordinated, regional approach to assist Council in managing the issue of illegal dumping by enhancing enforcement and engagement activities.
Alternatively, you can report it directly on the Bayside Waste App, as shown: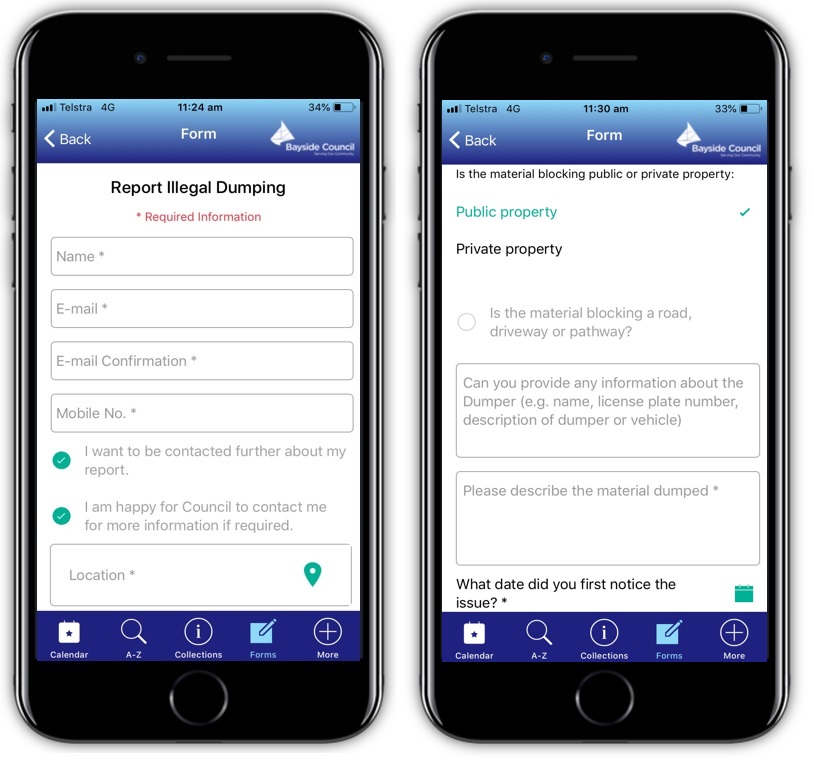 What should I include in my report?
When reporting illegal dumping incidents please provide as much detail as possible, including:
Location of the illegally dumped material.
Is the material blocking a road, driveway or private property?
Is the material on public or private property?
Description of the material.
Date that you first noticed the material.
Information about the dumper (eg name, licence plate number, description of dumper or vehicle).