Bushcare
Bayside has many beautiful areas of bushland, wetlands and dunes which are home to a wide variety of native plants and animals. Bushcare volunteers are essential in helping restore and maintain these important areas. 
Becoming a bushcare volunteer has many benefits, including: 
Learning new skills 
Learning about environmental issues 
Keeping your mind and body active 
Hands-on experience 
Meeting new people and making lifelong friends. 
Everyone is welcome, with no prior bushcare or horticulture experience required. Volunteer activities include:
Weed removal 
Planting 
Plant identification 
Mulching 
Fauna surveys
Seed collection.
Bushcare volunteers should wear long trousers, long sleeved shirt, covered shoes (boots are best) and a hat. You may find gardeners knee pads, or a kneeling pad are also useful. Bushcare can be hot so bring a large water bottle  
We will provide hand sanitiser, sunscreen, a set of tools, and gloves. We also provide morning tea, so bring your own cup. 
Help prevent the spread of infection and avoid joining Bushcare activities if you are unwell. 
There are six Bushcare groups in Bayside:
Lambert Road Reserve, Bardwell Park

Location: Reserve entrance is next to 4 Lambert Road or 75 Darley Road
Time: 9am-12pm on the first Saturday of each month
 

Hawthorne Street Natural Area, Ramsgate 

Location: Leo Smith Reserve, meet at the corner of the tennis courts, and near the walking track
Time: 9am-12pm on the second Saturday of each month
 

Binnamittalong Gardens, Bexley

Location: Meet at the end of Veron Road
Time: 9am-12pm on the third Saturday of each month
 

Sir Joseph Banks Park, Botany

Location: Meet at the park information sign, corner of Folkestone Parade and The Esplanade
Time: 1pm-3pm on the third Saturday of each month
 

Kyeemagh Boat Ramp Reserve

Location: Meet at the Kyeemagh Community Hub next to the hockey field 
Time: 10am-12pm on the third Tuesday of each month
 

Stotts Reserve, Bexley North

Location: Meet next to 156 Kingsland Road North
Time: 9am-12pm on the fourth Saturday of each month
Image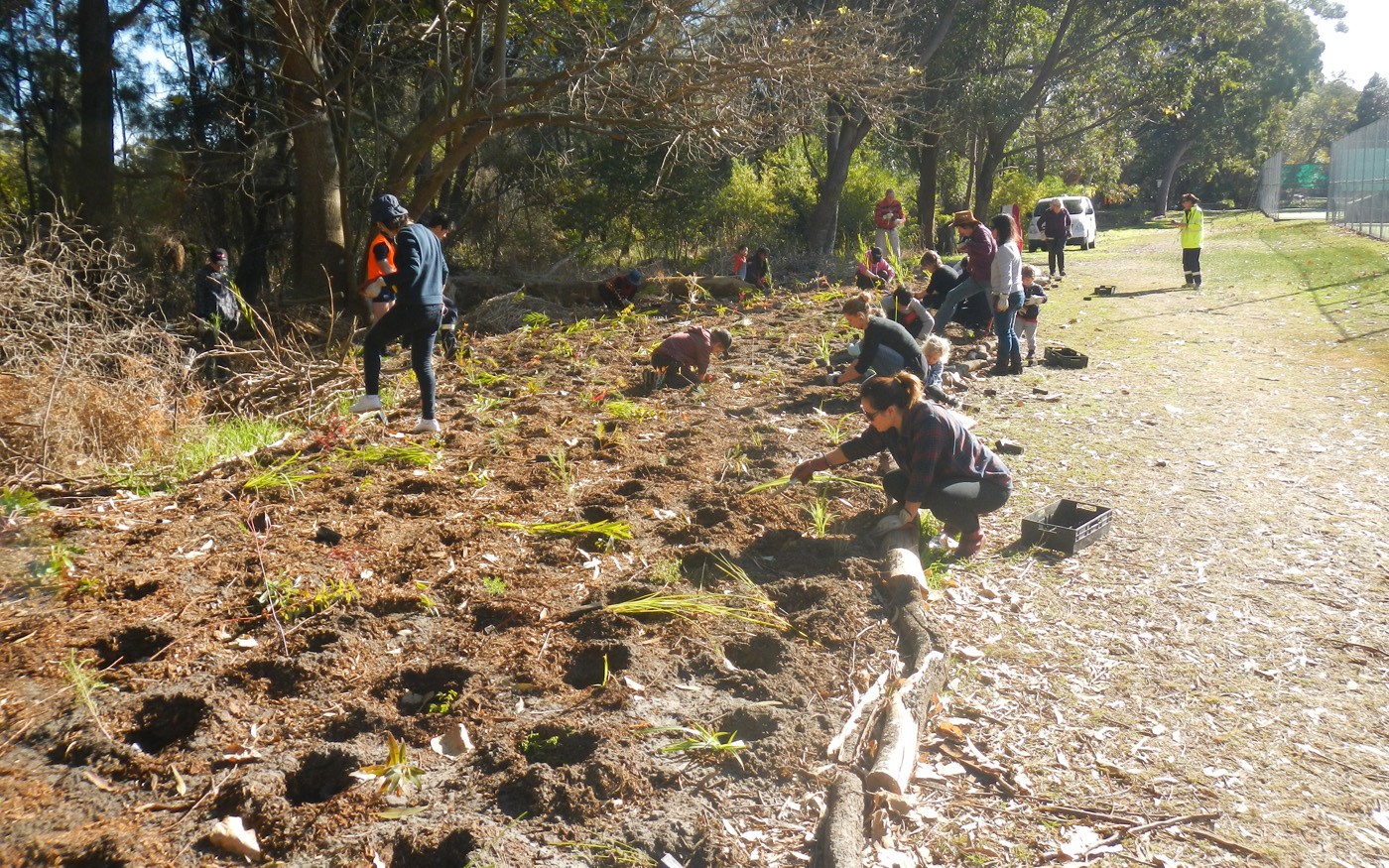 Image