Meet your Councillors
Bayside Council is represented by 15 Councillors, each elected by the people who live in Bayside's 5 wards.
The current Council term will run until 2024.
Councillors
Cr Christina Curry - Mayor

Cr Jennifer Muscat

Cr Scott Morrissey - Deputy Mayor
Cr Ann Fardell

Cr Jo Jansyn

Cr Michael Nagi
Cr Andrew Tsounis

Cr Bill Saravinovski

Cr Greta Werner
Cr Joe Awada

Cr Liz Barlow

Cr Mark Hanna
Cr Edward McDougall

Cr Heidi Lee Douglas

Cr Paul Sedrak
Find my ward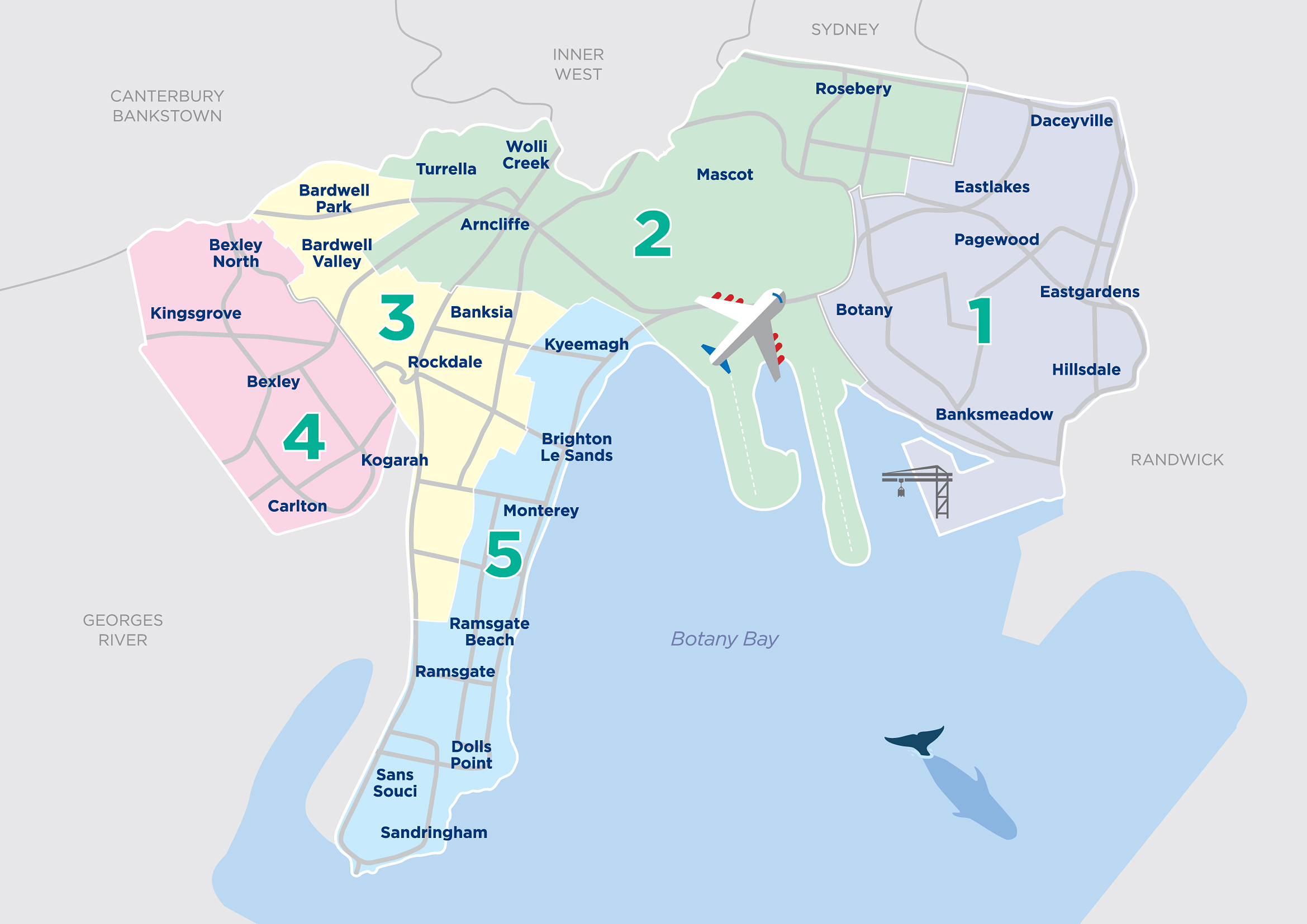 You can find out which ward your property is in by:
visiting our online mapping system
accepting the terms and conditions
search for your address. You can find the property search box on the bottom of the screen on a desktop, or by clicking the 'magnifying glass' icon on the bottom of your phone screen.
Declaration of Councillors
Image