Report an Overflowing Bin
If you see an overflowing public place bin, you can report it.
Report an Overflowing Bin
We conduct daily public place litter bin collections. On occasion, due to unusually high usage some street, beach and park litter bins can overflow. Once reported by the public, we will provide an additional service to these bins.
To report an overflowing bin call us on 1300 581 299 or alternatively you can report it via the Bayside Waste Services App as shown: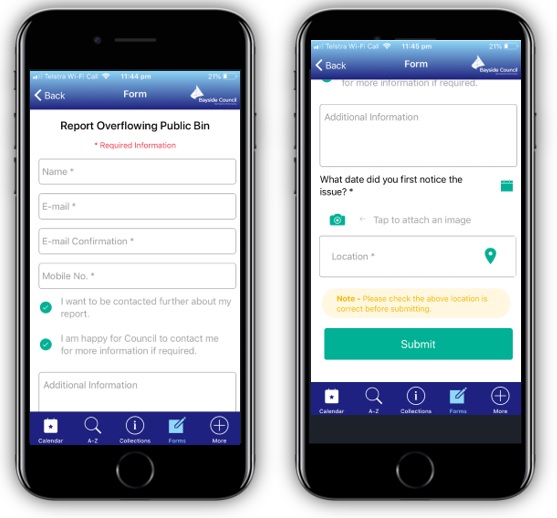 Council is trialing smart sensors on public placed bins that alert service officers when bins are reaching capacity levels in order to combat this issue. If these trials are successful, this Smart City Program may be extended across the local government area.
Image