Find out how to report graffiti vandalism and how Council is addressing the issue.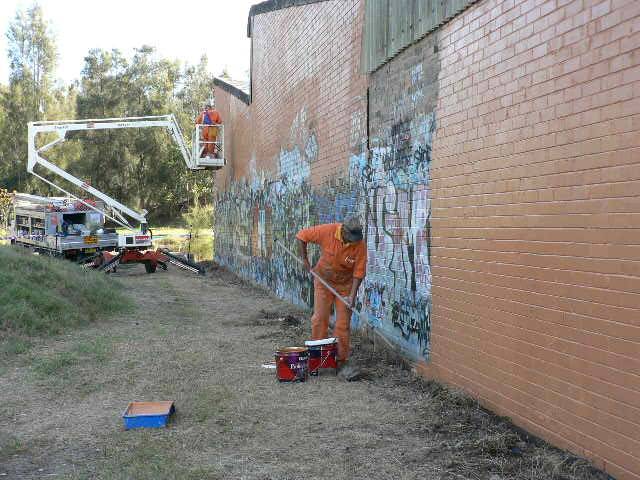 What is Graffiti?
Graffiti vandalism is not just unsightly. It can also reduce people's sense of safety by:
giving the impression that nobody cares about the affected area
attracting further crime and delinquency to that place.
Graffiti vandalism is also against the law and should be reported.
Staff regularly patrol the local Government area to identify graffiti with the intention of removing it as soon as possible . In addition, the Council encourages local residents to report any incidents of graffiti vandalism.
How do I report it?
To assist us in the fight against graffiti, please report graffiti online.
If you need further assistance telephone our Customer Service Centre on 1300 581 299. Other related information may be obtained at www.graffiti.nsw.gov.au.