Bayside Council has renamed the meeting room at the Sans Souci Library in honour of the late Clive James (AO), known as the Kid from Kogarah, who passed away on 24 November 2019.
Council decided to investigate naming a section of public space in honour of the late Clive James (AO) at Council Meeting in December 2019 on the condition that any nominated area should be located relevant to Clive James' childhood home in Kogarah.
Sans Souci library was nominated as the most appropriate public space to dedicate an acknowledgement to the late Clive James AO, given his literary background and accomplishments.
The meeting room of the Sans Souci library has now been renamed the Clive James Room complete with frosting of the glass entrance doors to the meeting room.
A relevant quote from Clive James has also been applied to a back wall of the meeting room:
"If you don't know the exact moment when the lights will go out, you might as well read until they do."
Clive James, the Kid from Kogarah.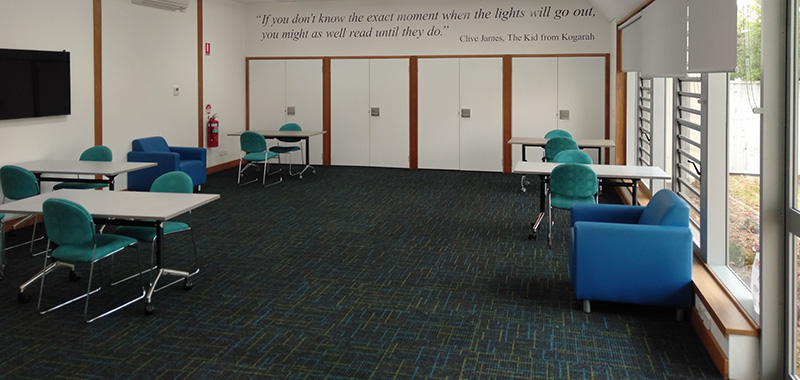 Published on:
Wed, 02/12/2020 - 16:33