Two rapidly declining Norfolk Pines along The Grand Parade in Brighton le Sands received some urgent attention yesterday.
One tree had died and needed to be completely removed. The stump was ground out and a replacement tree (Cook Pine) will be planted soon.
The other one had its top half removed and is being treated with a nutrient feed in the hopes it will recover.
Samples have also been taken to find out what caused the problem, but it is believed to be either a pathogen or a possible lightning strike. 
A Council contractor performed the works during the night as road closures were needed for the crane and EWP.
Council also collaborated with Service NSW, Sydney Airport and Sydney Port to ensure no disruptions to business.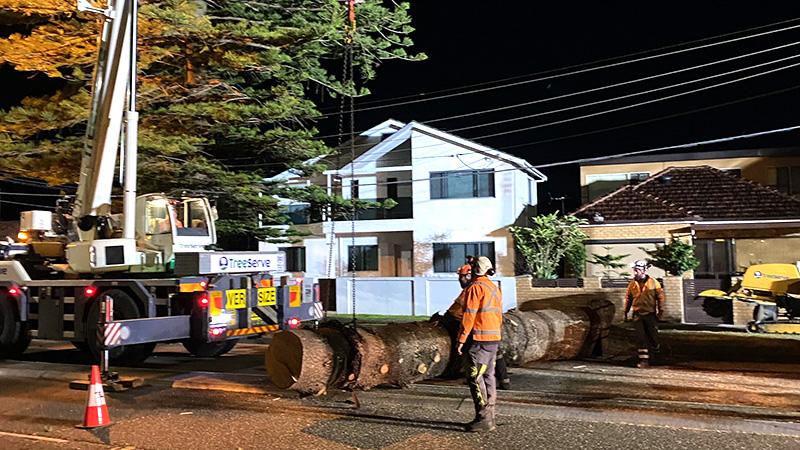 Published on:
Thu, 07/10/2021 - 14:00