New signs highlighting entrances to car parks have been installed around Ramsgate Beach to help residents and visitors find parking spaces at this popular beachside town centre.
"The Bayside foreshore is a popular destination for tourists and residents. These signs will make it easy for anyone unfamiliar with the area to find a place to park," Mayor Joe Awada said.
Two types of signs have been installed to help motorists find the entrances to the car parks.
Bayside Council also recently installed new pedestrian / cyclist wayfinding signs along the length of Cook Park from Kyeemagh to Sans Souci.
These wayfinding signs include maps and key destinations to help walkers and cyclists enjoy the many activities available along this popular recreational route.
More Information: New Wayfinding signs for Cook Park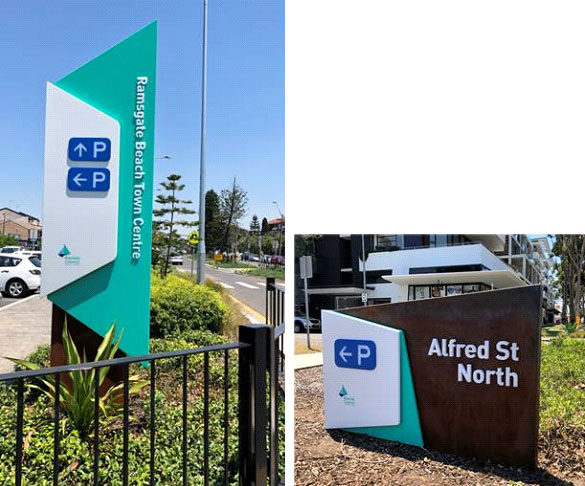 Published on:
Fri, 29/11/2019 - 11:26