Bayside Council is installing 12 new wayfinding signs along the length of Cook Park from Kyeemagh to Sans Souci.
"Bayside foreshore is a popular destination for tourists and residents. These signs will make it easy for anyone unfamiliar with the area to find their way around," Mayor Joe Awada said.
The first sign was recently installed at Ramsgate Beach.
The new signs include maps and key destinations that will help walkers and cyclists enjoy the many recreational activities available along this popular recreational route.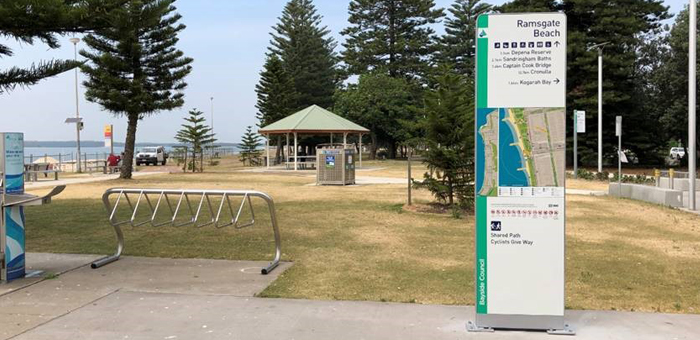 Published on:
Thu, 31/10/2019 - 12:58