Bayside Mayor Joe Awada welcomed the Minister for Local Government Shelley Hancock to Bayside who also took the opportunity to inspect Bayside's new Arncliffe Youth Centre which is due to open early next year.
"Initially Council looked at outsourcing the management of the Centre, but following the recent tender process, I believe Council is best placed to manage the Centre and provide the local youth with the facilities, services and support they need," Mayor Joe Awada said.
"This soon to be opened, state-of-the-art centre is a great example of Council working with the local community to provide much-needed services," Mrs Hancock said.
"Council engaged closely with the local community and families in the area and identified a strong need for youth and recreational services in Arncliffe and suburbs nearby.
"Shared space like this is critical, with such centres providing an opportunity for participation and association for our young people."
The Arncliffe Youth Centre due to open in 2021 will house two sports courts suitable for futsal, basketball, table tennis, volley ball and netball.
The Centre will also have a dedicated area for the delivery of youth services including a "drop-in" chill zone, visual arts and music rooms.
There will also be offices to provide referral services such as employment, health and drug and alcohol counselling.
A multi-purpose room with commercial kitchen will be able to cater for larger events.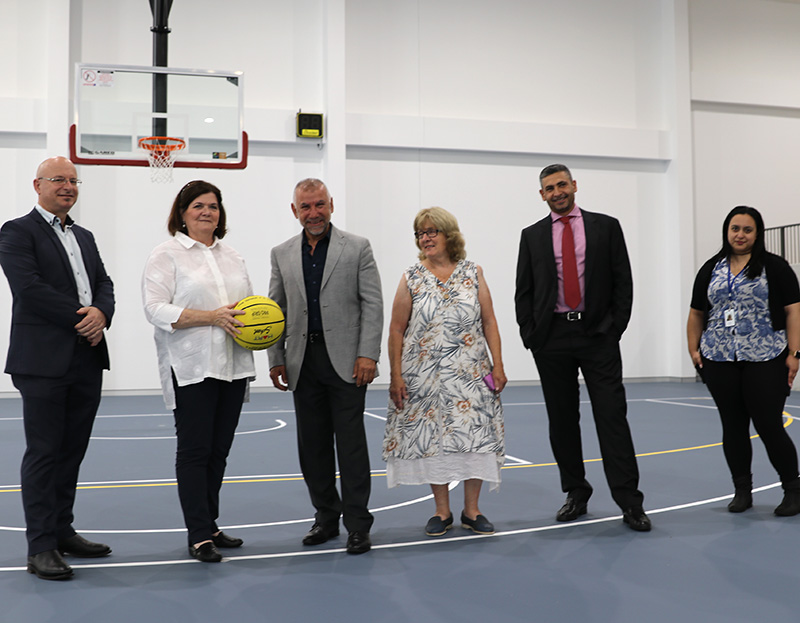 Deputy Mayor James Macdonald, Minister for Local Government Shelly Hancock, Mayor Joe Awada and Councillors Liz Barlow, Tarek Ibrahim and Dorothy Rapisardi 
Published on:
Wed, 25/11/2020 - 09:38