It is hard to believe that Bayside is now five years old.
Bayside was officially proclaimed on 9 September 2016.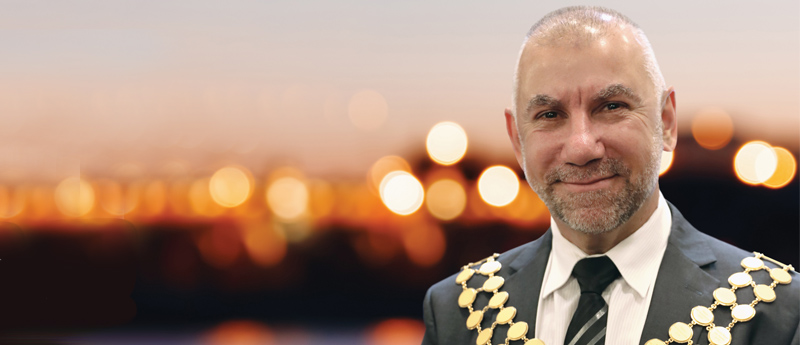 We are still the newest Council in NSW and I can't help reflecting on what has been achieved in such a short space of time.
Regardless of whether you agree with the amalgamation or not, there is no doubt the community has benefitted from the extensive upgrades we have carried out.
Our community is enjoying upgraded sports amenities, playing fields, libraries, parks like Rockdale and Sir Joseph Banks, playgrounds, the Cooks River foreshore, dog parks and cricket nets.
Behind the scenes we were also getting our finances, technology and governance in order. 
We have also attracted an unprecedented level of grant funding recently which will help fund some of our future initiatives.
Council has risen to the challenge, despite COVID-19, and I would like to thank my fellow
Councillors for the leadership they have shown.
Tree Vandalism
Like many I was appalled by the vandalism of trees at Brighton Le Sands, but the new mural is drawing a lot of praise.
I am pleased that at our regular Council meeting this week, it was unanimously agreed that our "Adopt A Tree" Program be reactivated.
This initiative, which encourages residents to adopt and care for a street tree planted outside or in the vicinity of their home, will hopefully help to instil a strong sense of pride in our neighbourhoods. 
It will also help improve the green canopy in our local government area which has one of the lowest tree canopies in Sydney.
Online Forum
Our popular online forum returns on Wednesday September 22 at 6.30pm with a session on support and resources available for small business.
If you run a small business in Bayside please join us. Details are published on Council's website.
Council Meetings
Lastly, our next ordinary Council Meeting will be on Wednesday 13 October.
The agenda and minutes are published on our website and the meetings are streamed live via Facebook
Stay at home. Wear a mask when outdoors. Get tested if you feel unwell. Get vaccinated.
More Information
Published on:
Fri, 10/09/2021 - 09:14