Bayside Mayor Joe Awada joined his fellow Councillor Liz Barlow and the staff and families from the Giggles Early Learning Centre on Monday morning to officially open the centre's new 'nature play based garden'.
A highlight of the morning was a special smoking ceremony conducted by Aunty Wendy, a proud Yuin First Nation woman, to cleanse the backyard before it was officially opened for play.
The newly constructed play area has been designed, and built, to encourage the children to explore and engage in unstructured play activities in an outdoor setting where natural elements feature, such as logs, rocks and water, as opposed to conventional manufactured play equipment.
A special feature in the garden are three welcome poles which will be hand painted by First Nations woman artist Rheanna Lotter.
Rheanna, has been an artist in resident at the centre for the past four months teaching the children to explore Indigenous symbols through art.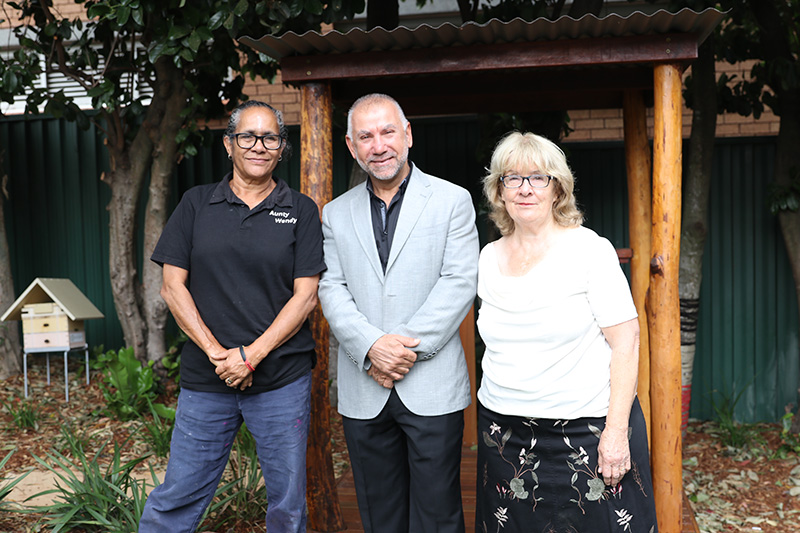 Aunty Wendy, Mayor Joe Awada and Councillor Liz Barlow at the Giggles Early Learning Centre
Published on:
Wed, 16/12/2020 - 10:05