Bayside Mayor Joe Awada attended the official opening of Kingdom Culture Christian School's new, state-of-the-art school building in Arncliffe on Saturday 27 March 2021.
"I have to say I'm very impressed with the new building and have to congratulate Life Centre International and Kingdom Culture Christian School for their effort to make this come into reality," Mayor Joe Awada said.
"This is not just about building a few new classrooms. It is about creating an environment where learning and inspiration can flourish. It is about building and investing in the future of our children, the leaders of our future as doctors, politicians and the like. Giving them the critical thinking skills needed to face the challenges ahead. If this is the future of education, I think the future of our children will definitely be in safe hands."
The Honourable Stephen Kamper MP addressed the audience saying, "I'm really impressed with the way you focus on leadership. It is so important because you teach them to communicate and engage. We can have great students and great scholars, but can they really make it happen out there in the real world"
"This is the first time I've seen something so powerful from a Christian based school. There are a lot of schools that are based on religious teachings and the teaching of Jesus Christ, which is exceptionally important as far as I'm concerned. But what you have here is something special."
School Principal, Mrs Pavina Lee said, "Kingdom Culture Christian School (KCCS) was birthed in 2015 with a vision of birthing tomorrow's leaders. At KCCS, we call our students 'leaders'. We rely heavily on the concept of learning through real life experiences and made it relevant for our students."
Founder & Director Ben Irawan said, "I started to research and look around the world of what is the best way and the most relevant way of educating kids. We have 21st Century learners, so we need to teach them 21st Century skills so that they will be ready for the real world out there. It cannot just be about getting them to pass the test. We are not just educating the mind, but we are educating the whole person holistically so that they can be truly great citizens of our nation, to change our nation for the better and even change the world. The world has changed so much, but education hasn't changed much at all. So, we are trying to rethink education and make it effective and relevant for our students", he said.
The new school building designed by Fuse Architecture won the Silver Award in the 2019 Sydney Design Awards. It's learning spaces mimics layouts and designs typically seen at Google and Apple headquarters. Paynter Dixon, a construction company who has the experience of building school buildings and entertainment precincts such as Bankstown Sports Club was chosen to build the innovative new school building.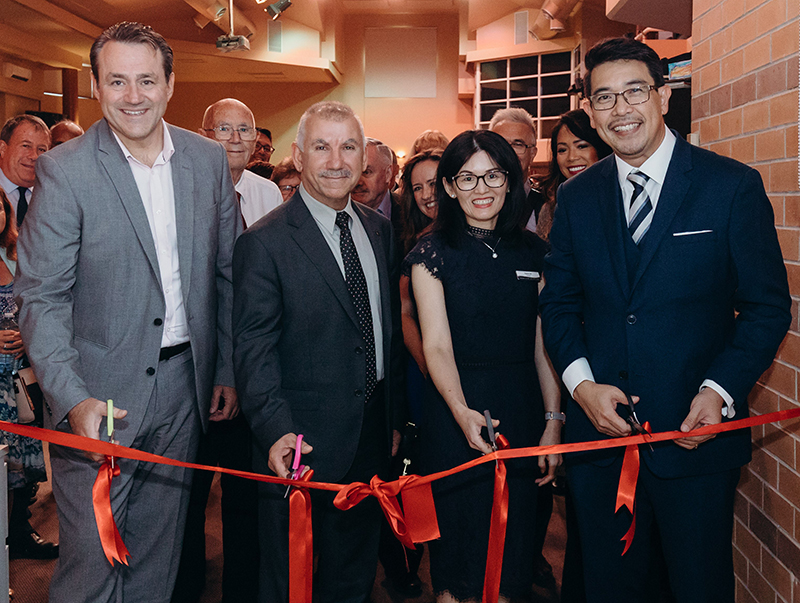 The Hon. Steve Kamper, Member for Rockdale; Mayor of Bayside Council, Joe Awada; School Principal Mrs. Pavina Lee and Founder & Director, Ben Irawan officially cut the ribbon to open the innovative school building.
 
Published on:
Mon, 29/03/2021 - 15:48