Bayside Council has invested in the latest smart technology to help curb anti-social behaviour in the suburbs surrounding the magnificent foreshore of Botany Bay. 
"Hoons are destroying the reputation of our beautiful foreshore and destroying the quality of life for its residents and local businesses," Bayside Mayor Bill Saravinovski said. 
"Enough is enough. The technology to catch the culprits is now available and we are going to use it," he said.
Council began trialling the Licence Plate Recognition software by installing sophisticated high-tech cameras on a vehicle to issue parking infringements and saw the potential to use it for other purposes.
Over the past months, in what is an Australian first, Council staff have been working with technology innovators and the police to use the software to introduce a smart system to capture anti-social behaviour on our streets and on the water. 
The first static cameras with the ability to read and record the licence plate of a vehicle while taking a photo have now been strategically placed to capture illegal activity and anti-social behaviour in both Vanston Parade and Ida Street.
"This will come as great news for the residents of this area who have been concerned about the illegal activities happening on a regular basis," Bayside Mayor Bill Saravinovski said.
"This area has been a hot-spot for the hoons, particularly late at night.
"Now we have a real chance of catching them and holding them to account," he said.
Any illegal activity will now be recorded, the vehicle owner identified, and the video evidence supplied to local police, or Council will issue infringement fines. 
The roll out of the cameras continues with Brighton-Le-Sands the next area to be targeted. 
"The camera's Council are installing is the latest technology, and the artificial intelligence behind the camera's is world class," Mayor Saravinovksi said. 
The technology being installed in Brighton-Le-Sands will do everything from monitoring anti-social behaviour / hooning, jet ski's too close to the shore and even catch anyone defacing local businesses with graffiti. Future phases will also focus on providing greater public safety along the foreshore. 
The request for cameras at Vanston Parade was first raised by the former Deputy Mayor Councillor James Macdonald in March of this year.
At the time, Bayside had been trialling the Licence Plate Recognition technology over the summer to ensure a greater turnover of parking along the foreshore.
"We tested it over a six month period, including the summer, and found that it is extremely effective," Mayor Saravinovski said.
The new technology has also been given the tick of approval by the Parking Officers.
"We have seen a significant reduction in the number of incident reports from staff and complaints from the community," Mayor Sarvinovski said.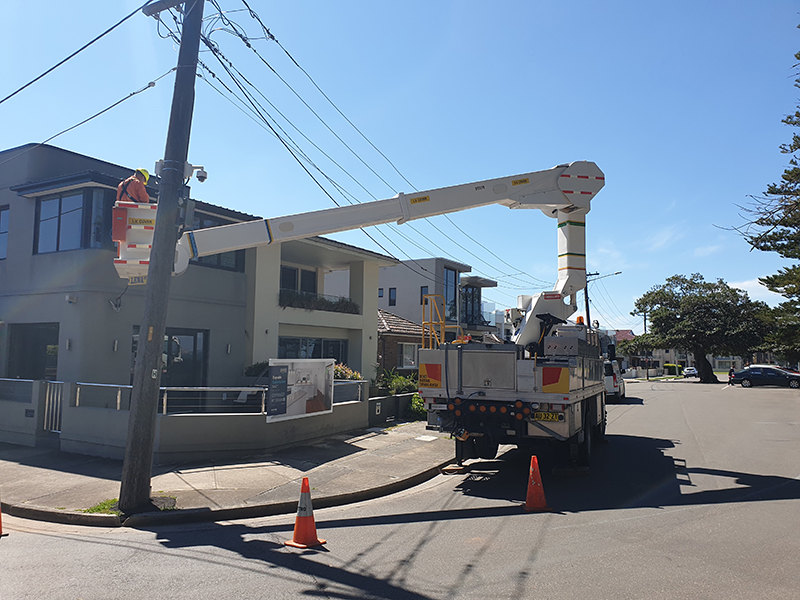 Installing smart cameras to help curb anti-social behaviour in the suburbs surrounding the foreshore of Botany Bay
Published on:
Thu, 21/10/2021 - 09:18