Bayside Council Leadership Team created over 40 Christmas gift hampers that have been generously donated to Project Kindness.
Last Friday the team gathered for their annual team building exercise at the Arncliffe Youth Centre and opted to turn it into an exercise of hope by tasking each of the team to create a Christmas hamper for those in need.
"They were provided with the basics but each leader had to provide additional gifts and decorations to complete the project," a council spokesperson said.
"There was lots of laughter and jovial comments as they competed to create their own individual masterpieces."
The Mayor, Cr Joe Awada and Clementine Hartson the founder of Project Kindness, where on hand to judge the finished products.
The winning hamper was a stunning creation of gold, red and green beautifully put together by the General Manager, Meredith Wallace.
"It was very difficult, and we didn't know who belonged to which hamper, our decision was based solely on presentation," Mayor Awada said. "But it is very like the General Manager to lead by example.
In second place was Manager of Customer Experience, Bobbi Mayne and third place went to the Executive Manager City Projects, Karin Targa.
In accepting the gifts and thanking Bayside Council staff, Clem said the hampers would all find good homes on Christmas Day.
"Together with my family and volunteers, Project Kindness will be hosting a Christmas lunch for the public housing community in Eastlakes," Clem said.
"These wonderful hampers full of Christmas goodies will certainly put a smile on a lot of faces."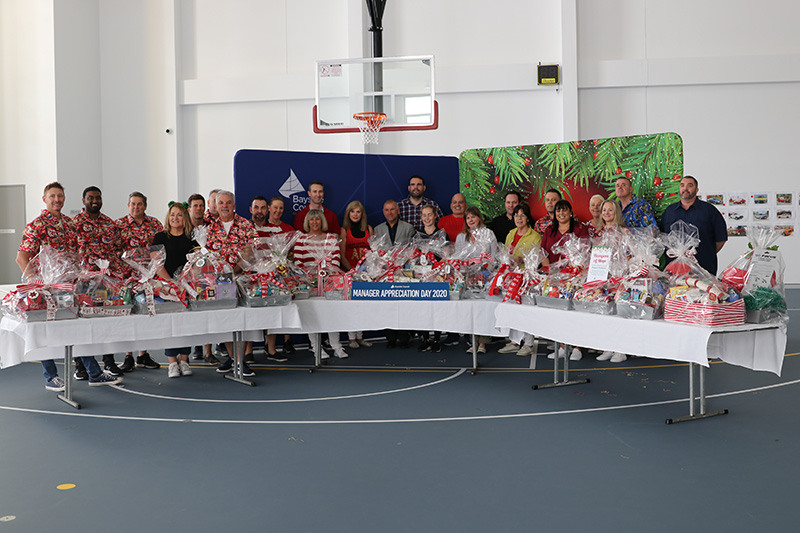 Published on:
Wed, 16/12/2020 - 09:48