Bayside Council is replacing nine pine trees near the Anzac Memorial at Booralee Park in Daniel St, Botany due to a bark weevil infestation.
"We don't just remove damaged trees. We replace them," Mayor Joe Awada said.
"Sadly, these trees are suffering some extensive damage. They are being replaced with more suitable native pine trees."
The nine Cupressus x leylandii pine trees will be removed from the Monday 1 June and mulched.
The mulching process, that sees the mulch naturally heat up and break down over a few weeks, kills any weevils and allows the mulch to be safely used.
The new trees, Callitris rhomboidea, also known as the Port Jackson Pine or Oyster Bay Pine are  resistant to weevils and will be planted in July.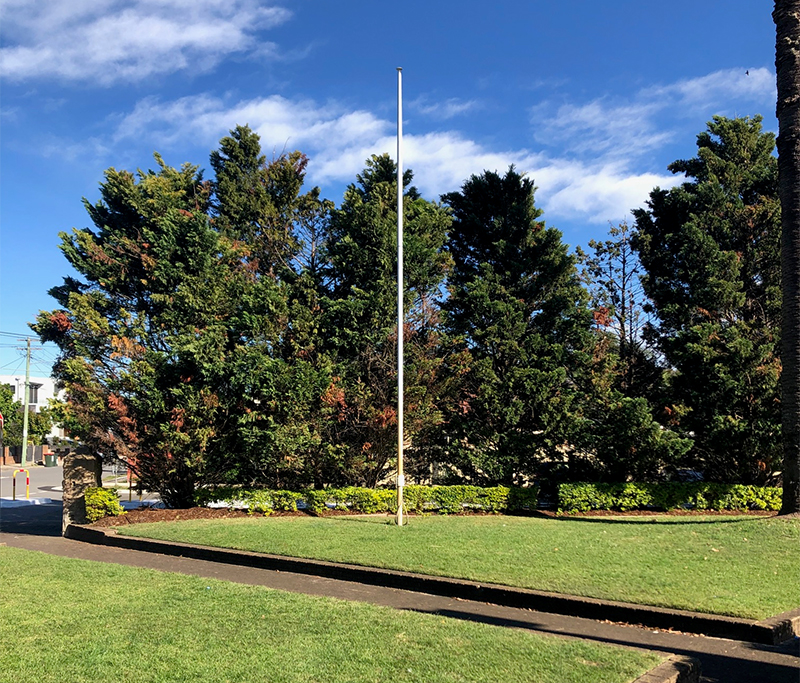 Published on:
Fri, 22/05/2020 - 10:38