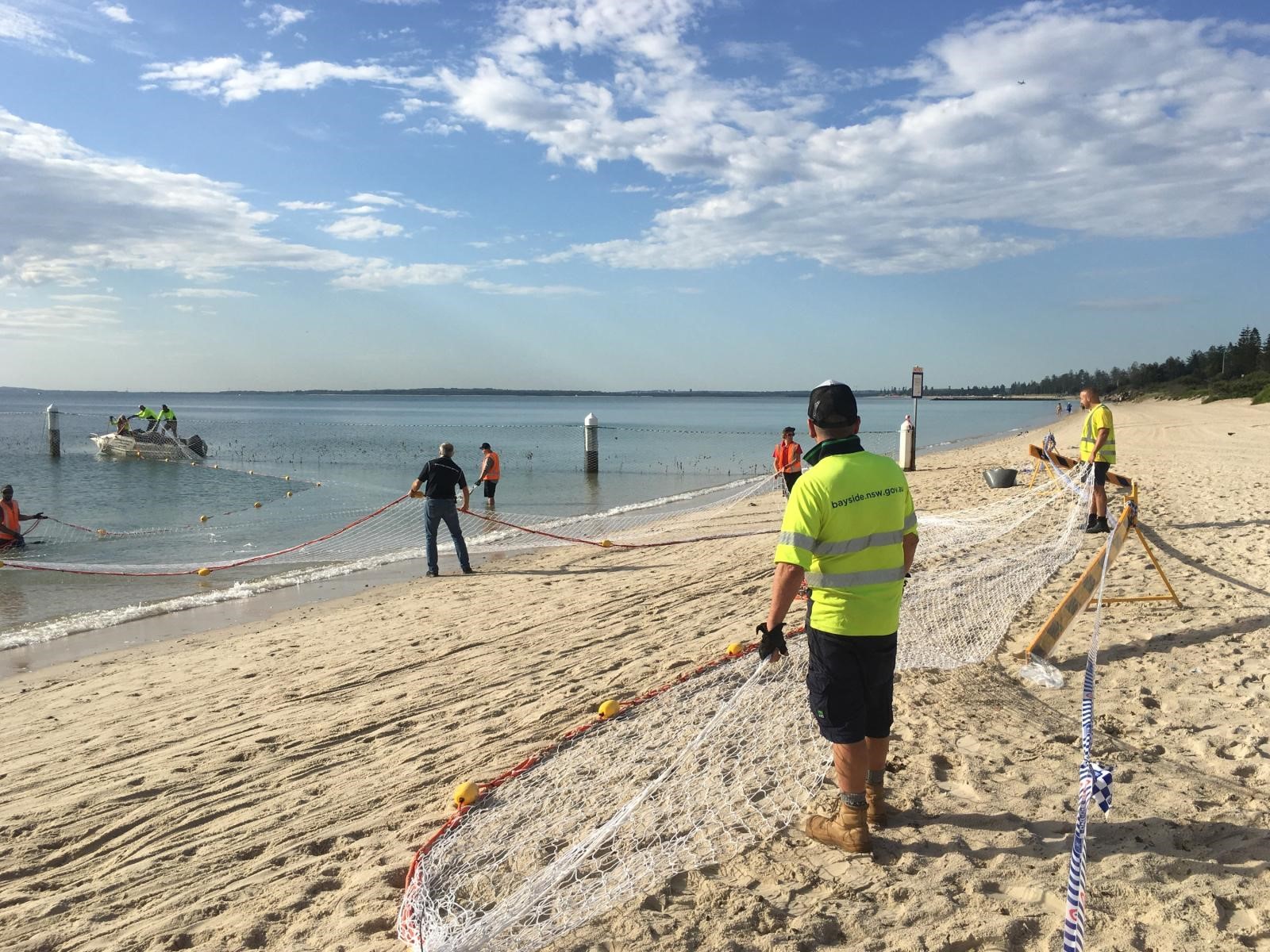 Bayside Council and Police responded to calls of a shark swimming in the nets at Brighton Le Sands last night at 6.30pm.
Bayside Council closed the beach and cordoned off the area.
Council staff were back on the beach at 5.30am this morning with Seadragon the company responsible for maintaining the nets.
Divers have inspected the nets and located a hole. The hole will be repaired this morning and the damaged section taken away for forensic testing.
Divers have dragged the netted area twice and the shark has not been seen.
The beach was re-opened at 1.30pm
Council staff have done a fantastic job responding immediately and working around the clock to ensure the community is safe.
Published on:
Wed, 01/09/2019 - 13:41