Bayside Council's Christmas flags will have a unique Australian theme this year following the announcement of the winners in the recent flag design competition.
The winners are Kristi Archer from Bexley and Aniko Rowley from Botany.
Both artists submitted designs that merged traditional Christmas symbols with Australian flora and fauna.
Kristi's design depicts Australian native birds decorating a traditional Christmas tree, while Aniko's design combines a Christmas bauble with a sprig of native wattle.
"The designs are bright and colourful, depicting an Australian Christmas," Bayside Mayor Joe Awada said.
Bayside Council's 112 banner poles will see the two different designs flown across the region from Sunday 29 November until Saturday 16 January.
Both designs will be flown at each location, alternating between the native birds and the wattle.
Mayor Awada extended his sincere thanks to everyone who submitted a design.
"We were very impressed with the thought and detail that went into the many designs submitted for consideration, but we kept coming back to the cockatoo and the wattle.
"I can't wait to see them flying, they will certainly brighten up our community and bring some much needed Christmas cheer," Mayor Awada said.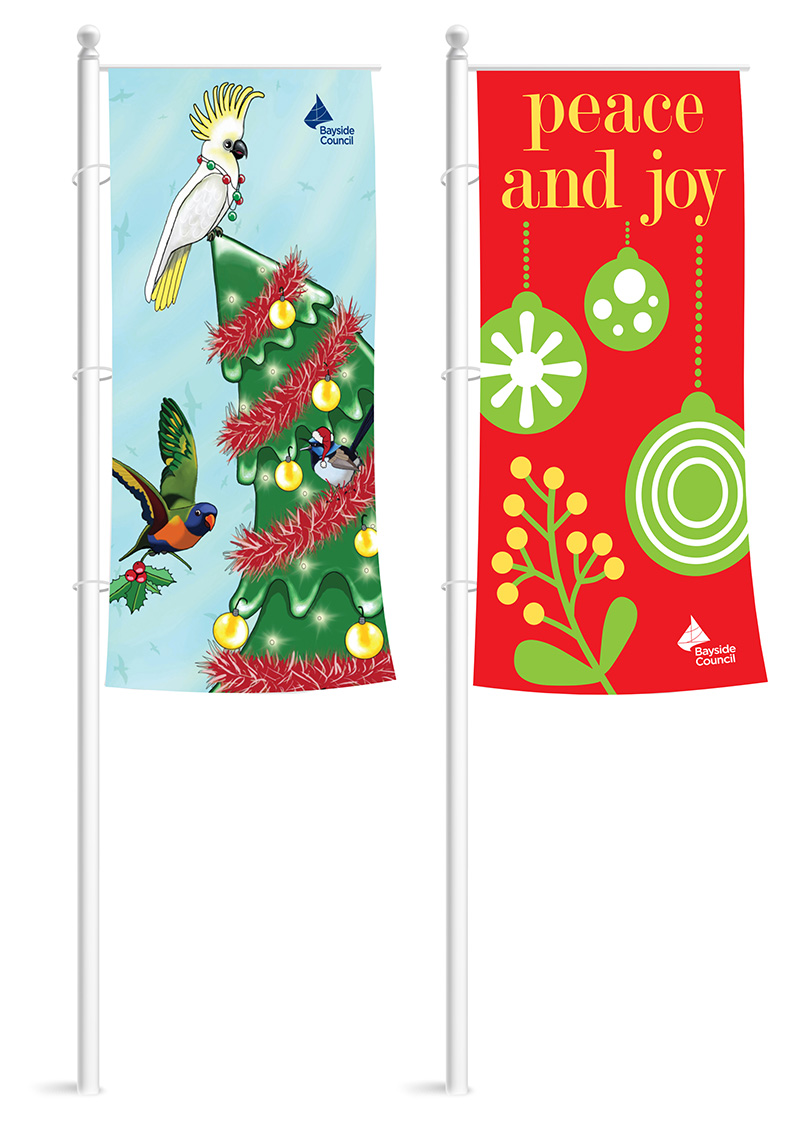 Published on:
Wed, 25/11/2020 - 15:17