Notices
For the latest notices please click on the links below.
Proposed Road Names
Council announces that the following names are proposed for roads within the Council boundaries.
Garrigarrang Avenue and;
Midjuburi Lane
Locality: Kogarah
Background: The names have an Eora Nation Language origin, which is associated with the Bidjigal Clan and the local area. The use of the words for naming of the new roads was approved by the Metropolitan Local Aboriginal Land Council (MLALC).
Garrigarrang - means "Sea" in the language of the Eora Nation.
Midjuburi - means "Lilly Pilly" in the language of the Eora Nation.
Reason for Proposal: The road naming is required for the new addressing allocation purposes of the newly developed residential buildings within the development at 152-200 and 206 Rocky Point Road, Kogarah so that residents and businesses who use these streets for access can clearly identify their location.
Location: Garrigarrang Avenue is planned to be formed within the new developments at 152-200 and 206 Rocky Point Road. The road has a West-East direction.
Midjuburi Lane is located at the East of the development site at 152-200 and 206 Rocky Point Road, Kogarah and runs alongside Scarborough Park, in a North-South direction.
The map below shows the location of the proposed new roads;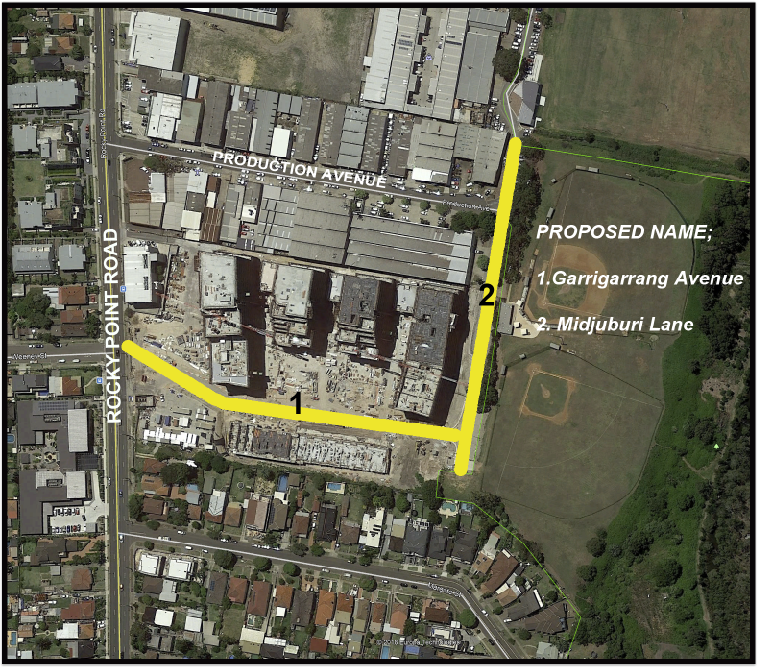 Feedback can be provided from members of the community up to and including Thursday 13 June 2019 to the Director - City Futures either in writing to Bayside Council, PO Box 21, Rockdale NSW 2216 or by email to council@bayside.nsw.gov.au
---
Proposal to Grant a Licence Over Community Land
Pursuant to Section 47A of the Local Government Act 1993, Council hereby gives notice of its proposal to grant a Licence over Community Land being 179 Russell Avenue, Dolls Point also known as Part Peter Depena Reserve (Lots 67 - 71 in DP 2237).
Council proposes to grant a Licence to Mr Skagias for the businesses known as 'Le Beach Hut' and 'Coffee in the Park' for a period of (3) three years for the purpose of running a restaurant and kiosk.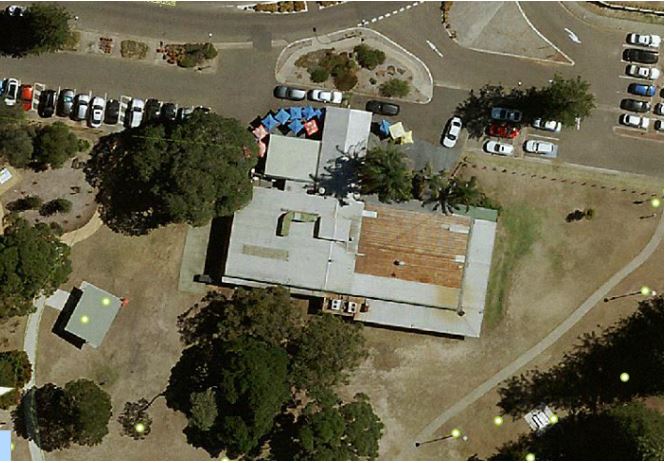 Submissions can be made in writing to Council up to and including Friday 21 June 2019. For more information please contact Melissa Pilgrim on (02) 9562 1559.