Bonnie Doon Catchment
The Bonnie Doon catchment is a minor tributary of the Cooks River, having a total catchment area of approximately 2.7km2.
Bonnie Doon Catchment
The catchment is heavily urbanised with medium density residential developments in the upper catchment, and higher density residential, light industrial and commercial developments in the lower reaches downstream of Bonar Street.  The study area also includes the Eve Street Wetlands.  The main discharge to the Cooks River is via the Bonnie Doon Channel through Cahill Park.
WMA Water has recently completed the flood study for this catchment which will be publicly exhibited in 2019.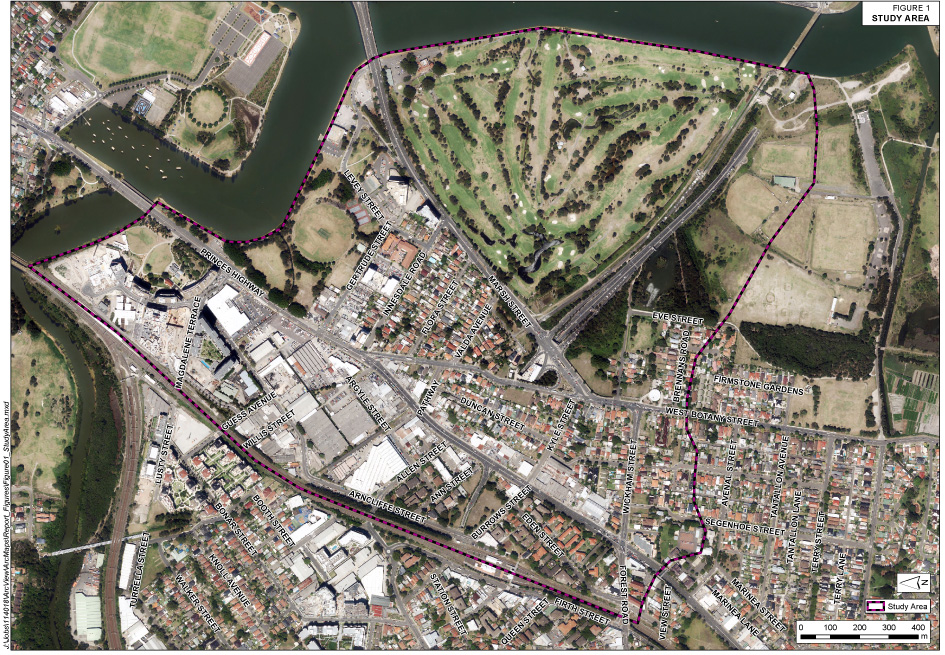 Image