Birds Gully and Bunnerong Road Catchment
The Birds Gully and Bunnerong Road catchment has an area of 9.9 km2 and is located in the eastern suburbs of Sydney, largely within Randwick City Council LGA. 
Birds Gully and Bunnerong Road Catchment
The study area encompasses the Bayside suburbs of Daceyville and Hillsdale and part of Eastgardens.
The majority of the watercourses within the catchment have been replaced with trunk drainage.  The Birds Gully catchment drains to the Botany Wetlands at the Eastlakes Golf Course, and the Bunnerong Road catchment discharges to both Botany Bay and Lurline Bay (within the Randwick LGA).
Randwick City Council engaged WMAwater to complete the flood study in this catchment and a flood study was completed in May 2018. Public exhibition and community consultation was completed in August 2018.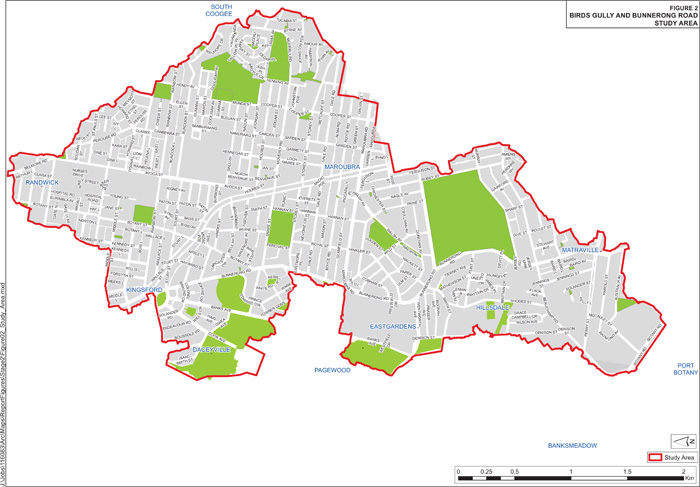 Image